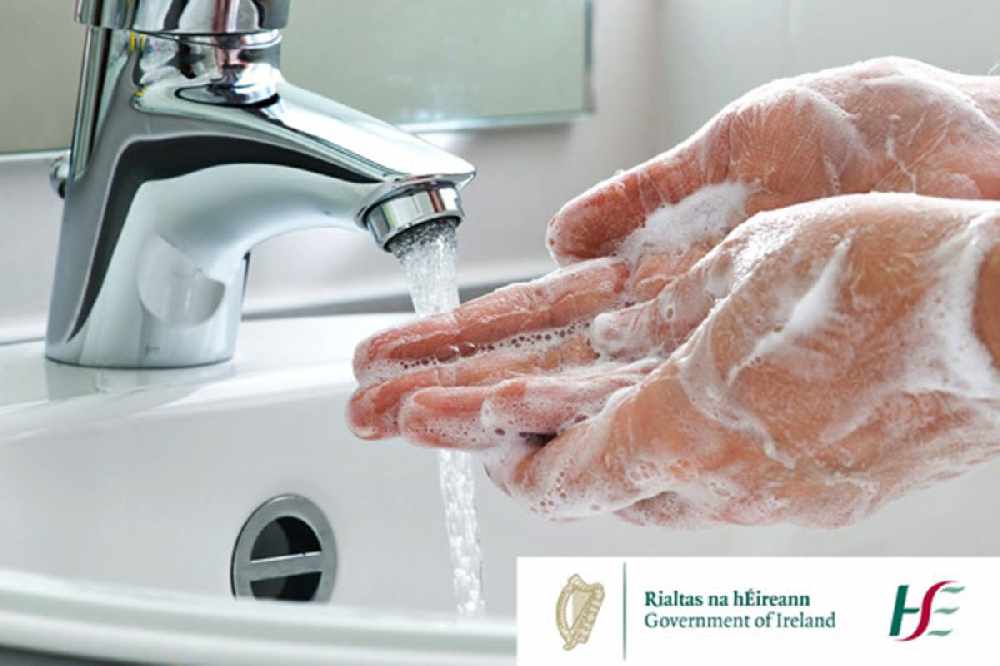 Latest news updates on Wednesday 10th June.
Figures:
A further 5 people with Covid-19 have died here, bringing the death toll to 1,695.
Latest Department of Health figures show 19 new cases of the virus have also been confirmed.
It means there have been 25,231 confirmed cases since the outbreak began in late February.
No new coronavirus-related deaths have been recorded by Northern Ireland's health service again, for the fourth day in a row.
There have been no new confirmed cases in the Midlands.
Westmeath remains at 671 cases, Laois has 262 confirmed cases of the virus and Offaly has had 480.
That leaves the total in the region at 1,413.
Support for childcare:
A financial package for creches is expected to be launched later ahead of their scheduled reopening in less than three weeks.
A report from the Department of children says services will be put under pressure if school hours are cut and children need to be minded elsewhere, according to the Irish Independent.
Frances Byrne is the head of Advocacy with Early Childhood Ireland.
She says news of a financial package is welcome, but their members want to see the detail first:
Tourist quarantine:
Tour operators want clarity about when the 2-week self-isolation period for travellers will expire.
The Inbound Tour Operators Association wants the government to outline a fixed date for the easing or removal of the 2-week quarantine rule for people travelling to Ireland.
Their president Rob Rankin says his members would like to salvage some of the season:
Return of businesses:
One in four businesses that have reopened expect earnings to drop by more than 70 percent over the next three months.
A survey by Chambers Ireland shows firms back operating since Phase 1 of the lifting of Covid-19 restrictions are experiencing less than half of their usual levels of activity for this time of year.
Ian Talbot from Chambers Ireland says some businesses are being affected more than others:
Some good #COVID19 trends. 99% of people last week tested negative. Just 9 cases in each of last two days.105 confirmed cases in hospital, down 88% on peak.12 hospitals with no cases. These are strong trends we want to protect. Please keep doing the simple things well. @HSELive

— Paul Reid (@paulreiddublin) June 10, 2020
Recession:
The Covid-19 pandemic has triggered the most severe global recession in nearly a century, according to the OECD.
In its latest economic outlook, it's presenting two scenarios for the year - if the virus is brought under control or if a second outbreak hits.
It's forcasting a drop of 7.6 percent in global economic output and a doubling of unemployment, in the case of the latter.
However if a second wave's avoided, it says there'll be a six percent fall in activity, and unemployment will climb to 9.2 percent from 5.4 last year.

Children's Word of the Year:
Coronavirus has been named the Children's Word of the Year.
Experts at Oxford University Press analysed stories written by thousands of young people to come up with the most popular phrases.
There was also an increased use of words associated with the pandemic, such as antibodies, epidemic and lockdown.
Childcare:
Creches will unlikely be able to meet any increased demand which may arise post pandemic.
A report from the Department of Children says services will be put under pressure if school hours are cut and children need to be minded elsewhere, according to the Irish Independent.
Meanwhile, there's concern parents will have to fork out more for childcare when creches start to re-open on June 29th.
Labour TD Sean Sherlock says the decision to halt ECCE funding on the 10th of April may hit some providers with a funding shortfall:
Contact tracing & surveillance are essential parts of our response to #COVID19. Public Health doctors and their teams have quietly undertaken an extraordinary effort to contact trace over 25,000 cases to date. 1/2

— Dr Ronan Glynn (@ronan_glynn) June 9, 2020
Latest local figures:
The total number of confirmed cases of coronavirus in the midlands stands at 1413.
Laois remains at 262 with no increase in COVID-19 cases while Westmeath also see no increase in people with the virus.
The Lake county has 671 confirmed cases.
Offaly is the only county in the midlands to see an increase it's jumped by one - the total is now 480.