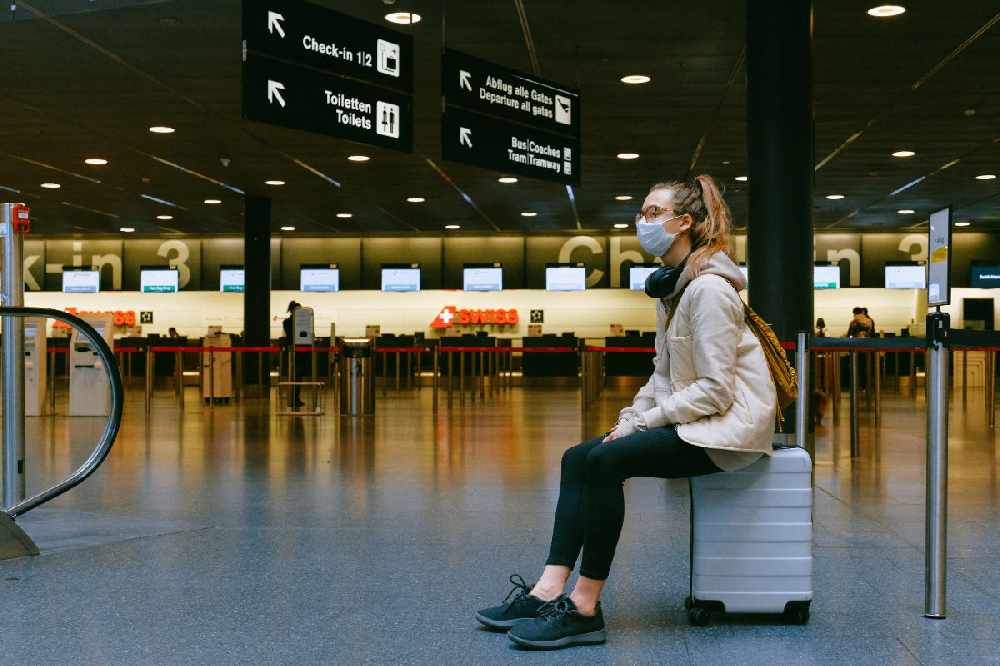 National News 15th July 2020.
Latest figures:
The Health Protection Surveillance Centre has today been informed that a total of 2 people with COVID-19 have died.
There has now been a total of 1,748 COVID-19 related deaths in Ireland.
As of midnight Tuesday 14th July, the HPSC has been notified of 14 confirmed cases of COVID-19. There is now a total of 25,683* confirmed cases of COVID-19 in Ireland.
There's been no reported increase in the number of covid-19 cases in the midlands - leaving the total at 1,427.
It's now been 23 days since Laois last had a new case, nine days in Offaly, and six in Westmeath.
The HSE is working to identify any contacts the patients may have had to provide them with information and advice to prevent further spread.
Dr. Ronan Glynn, Acting Chief Medical Officer, Department of Health, said; "The National Public Health Emergency Team met yesterday (Tuesday 14th July) and will meet again on Thursday (16th July) to review Ireland's ongoing response and preparedness to COVID-19.
"We are at a sensitive stage in the pandemic - this requires caution and collective effort to hold firm and keep the virus suppressed in the community. Continue to follow public health advice."
The COVID-19 Dashboard provides up-to-date information on the key indicators of COVID-19 in the community.
*Validation of data at the HPSC has resulted in the denotification of 1 confirmed case. The figure of 25,683 confirmed cases reflects this.
Northern Ireland:
For the second day running there have been no new Covid-19 related deaths in the North.
The death toll remains at 556.
9 new cases of the coronavirus have been reported bringing the total number of cases to 5,799.
Vaccine:
America's first potential Covid-19 vaccine will begin its final phase of testing this month.
The next study will involve 30,000 people, and will hope to prove that it's strong enough to protect against coronavirus.
Researchers say the jab did boost immune systems, among the first 45 volunteers.
The US government's top infectious diseases expert says it's 'good news' - 'no matter how you slice it'.
Offices:
Two out of five Irish bosses polled say they'll wait for people to volunteer to come back to work in the office.
A survey by recruitment firm Robert Walters has found just over a third plan to split workers into separate shifts.
A similar number are also considering changing their office hours to avoid rush hour.
Director of Robert Walters Ireland Suzanne Feeney says while some 44 per cent of staff say their productivity has actually improved working from home, managers are struggling:
Restrictions:
The government will decide this evening whether or not to move to phase four of the easing of Coronavirus restrictions.
It comes after the National Public Health Emergency Team expressed concern about the move.
Moving to phase four would see the re-opening of all pubs, nightclubs and casinos and an increase in public gatherings, with 100 people able to meet indoors and 500 outdoors.
It's due to happen from Monday, but first will require cabinet approval this evening.
Last night the National Public Health Emergency team expressed concern about moving to what would be the final phase of the re-opening of the economy.
Much of the concern relates to the number of young people getting the virus and an increase in the reproductive rate.
Many pubs that were due to reopen are still awaiting advice on whether or not they can.
Cabinet is also due to discuss air travel today.
There've been calls for stricter rules around who is allowed into the country after anecdotal reports of tourists not respecting the self-isolation guidelines.
Ministers have said they don't plan to ban any flights from coming into the country, but will be stepping up how they track people who do arrive to make sure they are self isolating.
While Foreign Affairs Minister Simon Coveney has pointed out people who lie on the passenger locator forms can be subject to criminal sanction already, if they're caught.
Creches:
Fewer than one in three creches have reopened since pandemic restrictions were eased two weeks ago.
It's one of the findings of a poll of 868 preschool and daycare operators by The Federation of Early Childhood Providers.
79 per cent of them say they fear for the survival of their business -- with the group saying it fears for the "total implosion" of the sector without more financial backing from the state.
Gillian Powell says she has already shut up shop at her creche in Cork:
Latest Figures:
No new cases have been confirmed in the midlands.
The total remains at 1,427 - 676 in Westmeath, 486 in Offaly and 265 in Laois.