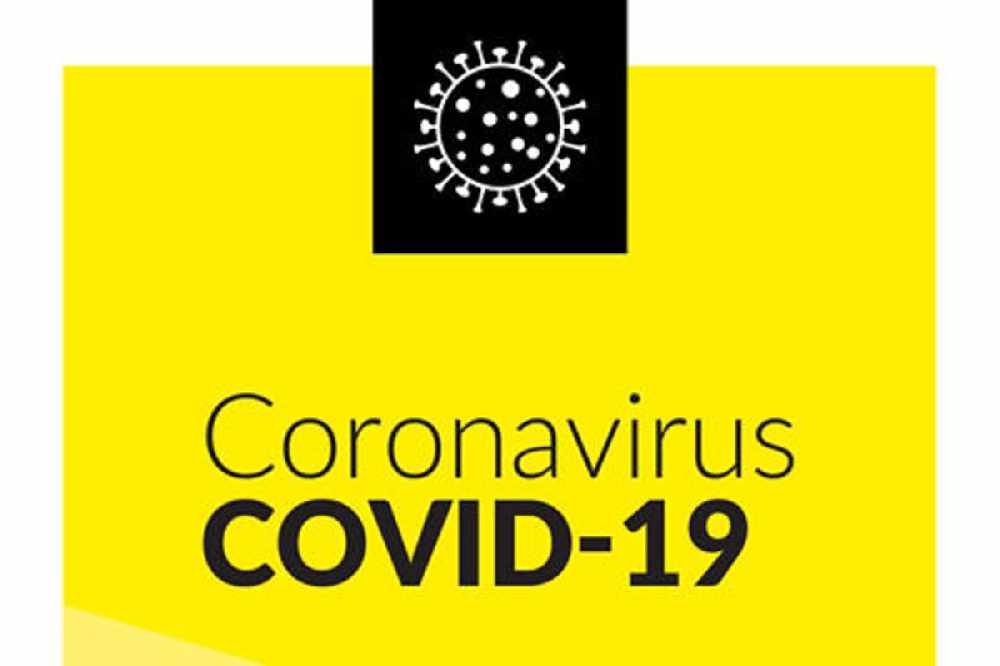 National news updates on Wednesday 23rd September.
Figures:
The Health Protection Surveillance Centre has today been informed that 2 people with COVID-19 have died.
There has now been a total of 1,794 COVID-19 related deaths in Ireland.
As of midnight Tuesday, 21 September, the HPSC has been notified of 234 confirmed cases of COVID-19.
There is now a total of 33,675* confirmed cases of COVID-19 in Ireland. Of the cases notified today;
115 are men / 119 are women
68% are under 45 years of age
49% are confirmed to be associated with outbreaks or are close contacts of a confirmed case
34 cases have been identified as community transmission
103 cases are in Dublin, 30 in Donegal, 22 in Galway, 21 in Cork, 13 in Wicklow, 12 in Louth, 9 in Kildare, 8 in Meath, with the remaining 17 spread across 10 counties.
The HSE is working to identify any contacts the patients may have had to provide them with information and advice to prevent further spread.
Lost and found:
Copper Face Jacks is looking to reunite people with property they lost at the nightclub before the pandemic.
People are being asked to send a description of the item and the date they lost it to the Dublin club's social media account.
The Harcourt Street venue will then get in touch with instructions on how to collect the item.
Northern Ireland:
The second highest number of daily COVID-19 cases has been recorded today in the North.
220 people have been diagnosed with the virus and there have been no further deaths, according to its Department of Health.
The total number of deaths in Northern Ireland from coronavirus is 577.
Dogs:
An airport in Finland's using sniffer dogs to detect passengers infected with coronavirus.
The scheme in Helsinki will see 10 of them trained by a smell detection agency, with four deployed to work per shift.
It follows a study which found they can detect Covid-19 with close to 100 percent certainty.
Young people:
The Acting Chief Medical Officer has made a special appeal to young people to continue following public health advice.
Dr Ronan Glynn says they are being disproportionately affected by Covid-19 with people between 15 and 34 accounting for 40 percent of cases in the past two months.
The government has appealed to influencers and celebrities to help spread the public health message.
But podcaster and influencer, Fionnuala Jones, thinks it's patronising:
Belfast:
Police in Belfast have issued 40 Covid notices, 12 prohibition notices and three Community Resolution Notices.
It's part of the ongoing operation to address antisocial and criminal activity in the south of the city from Tuesday afternoon through to the early hours of this morning.
In a statement the PSNI say police, council officers and university representatives engaged with large numbers of people attending parties and gathering on the street at various locations.
They've urged people to stop the behaviour.
Dail:
There's been heated exchanges in the Dáil with Mary Lou McDonald accusing the Taoiseach of being delusional.
While Micheál Martin said Sinn Féin was trying to spread untruths to undermine the national effort on COVID during a debate on the minimum wage.
The barbs between Micheál Martin and Mary Lou McDonald have stepped up in recent days.
The Sinn Féin leader attacking the government's approach to support payments and the minimum wage:
Micheál Martin pointed out the low pay commission is independent of government:
And the war of words only heated from there:
The government has come under increasing fire for the PUP payment cuts, which comes as it approved advisors for 10 junior ministers.
Tanaiste:
The Tánaiste Leo Varadkar is restricting his movements after he was a close contact of someone who tested positive for COVID.
Varadkar was tested yesterday and that came back negative.
However the Business Minister says he will be restricting his movements in line with public health advice.
Leo Varadkar has said he's perfectly well and will be working from home:
HSE:
The head of the HSE says he has a lot of sympathy for young people during the Covid-19 pandemic.
Paul Reid was responding to figures which shows that 40 percent of new cases in the last two months are amongst 15 - 34 year olds.
Acting CMO Dr. Ronan Glynn has made a specific appeal to people in their 20s and 30s to heed public health advice
HSE Director General Paul Reid says bad behaviour should be called out - but says he feel sorry for young people who's lives are restricted:
Covid Committee:
An advisor to the World Health Organisation says the Irish government should not build its Covid-19 strategy around a possible vaccine.
Dr Johann Giesecke, from Sweden, will tell the Dáil's coronavirus committee this morning there may be a long wait for one.
He will also say the vaccine may not be effective on those who need it the most.
Dr Giesecke will also advise the government to allow the virus to spread in a 'controlled' way among people under the age of 60.
But infectious diseases professor Sam McConkey, who will also appear before the committee, says that's not the right approach to take:
Outbreaks:
There were 391 new outbreaks of Covid-19 in private homes last week.
The previous week, there was an increase of just 61, according to the Health Protection Surveillance Centre.
There have now been 2,463 outbreaks in private houses since the pandemic began.
Professor Emer Shelley, from the Royal College of Physicians, says introducing more restrictions on a county basis may prove difficult:
Symptoms:
Scientists say people with "silent" coronavirus infections have just as much of the illness in their noses and throats as those with symptoms.
Researchers believe a fifth of people diagnosed with Covid-19 don't show any signs of it, and could be driving transmission rates.
They're calling for testing to be extended to certain groups to try to stop rising numbers of cases.
All healthcare staff have a professional responsibility to keep safe and slow the spread of #COVID19. Wash your hands and keep them away from your face, cover your nose and mouth when you cough/sneeze and use PPE only when needed and as per HPSC guidance. pic.twitter.com/nzpQUfXSNH

— HSE Ireland (@HSELive) September 22, 2020
UK:
Six months on from when the UK went into lockdown - the British Prime Minister insists the latest coronavirus measures are needed so it doesn't end up there again.
Scotland and Northern Ireland have bans on households mixing.
There's a 10pm curfew on pubs and restaurants in Britain, and people in England are being encouraged to work from home again.
In a televised address last night, Boris Johnson urged everyone to stick to the rules:
The Scottish First Minister has also announced a ban on visiting other people at home.
In a TV address to the nation last night, Nicola Sturgeon has warned it'll be impossible to get back to normality without a vaccine:
Spread among young people:
The acting Chief Medical Officer's warning that Covid-19 is spreading 'disproportionately' among younger people.
It's after new figures from the Health Protection Surveillance Centre show 40 percent of cases in the last two months have been in people between 15 and 34.
Another 334 cases of the virus were reported across the country yesterday.
The National Public Health Emergency Team will consider whether to recommend further restrictions at a meeting tomorrow.
Up to eight counties are in danger of being moved up to level 3, which Dublin is at.
Professor in infectious diseases at the Royal College of Surgeons, Sam McConkey, says the highest level of restrictions may be needed in the coming weeks:
Local figures:
334 new covid cases have been detected, and no further deaths.
174 cases are in Dublin, 34 in Cork, 30 in Kildare, 18 in Donegal, 10 in Galway and in Louth, 6 in counties Clare, Mayo, Meath, Roscommon, and Waterford, 5 in Limerick, with the remaining 23 spread across 11 counties.
The death toll from the virus remains at 1792 with 33,444 confirmed cases.
Laois has had 433 confirmed cases of the illness, 695 people in Offaly have tested positive for the virus with Westmeath's total is 742. These figures are measured at midnight on Sunday 20 September.