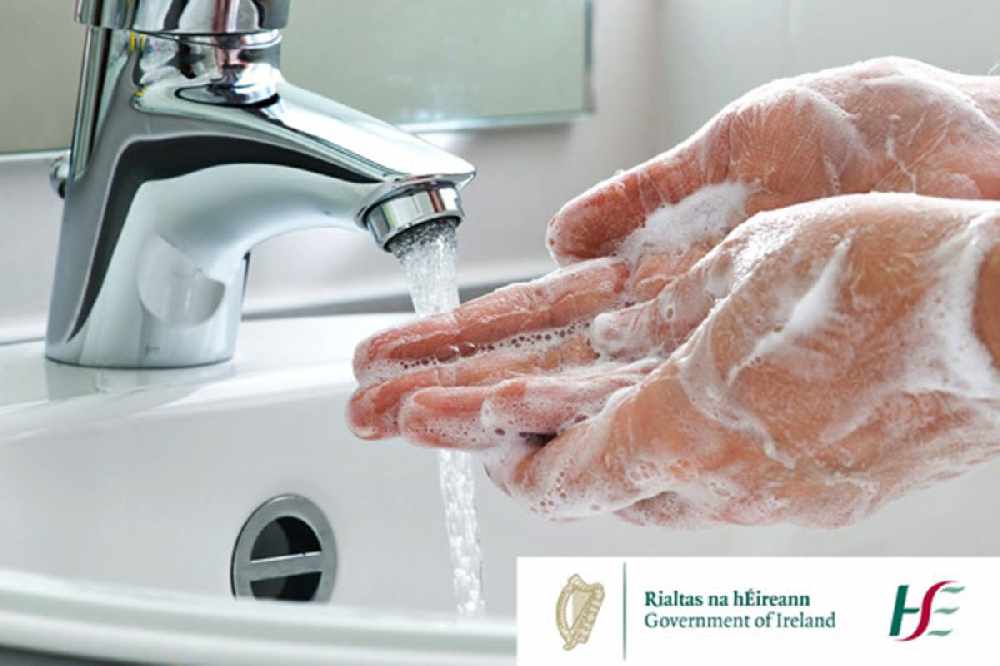 National news updates on Wednesday 29th July.
Latest figures:
There have been no new deaths reported to the Health Protection Surveillance Centre today.
There has now been a total of 1,764 COVID-19 related deaths in Ireland.
As of midnight Tuesday 28th July, the HPSC has been notified of 14 confirmed cases of COVID-19. There is now a total of 25,942* confirmed cases of COVID-19 in Ireland.
Four of those cases are in the midlands - Laois has recorded an increase of 3 today, bringing the county's total to 271, while Westmeath has also increased to 678 after one new case.
No further cases have been reported in Offaly, leaving the total there on 487.
The HSE is working to identify any contacts the patients may have had to provide them with information and advice to prevent further spread.
Dr Ronan Glynn, Acting Chief Medical Officer, Department of Health, said; "11 of today's cases were close contacts of confirmed cases and half of these had no symptoms. If you are concerned that you have been in contact with a confirmed case please come forward for testing. Do not wait for symptoms to emerge.
"There are now 8 confirmed cases of COVID-19 in our hospital system, the lowest number since early March. However, across Europe the pandemic appears to be accelerating once again. We have an opportunity to avoid a similar scenario here. We must take it by focusing once again on keeping our distance, washing our hands, wearing face coverings and continuing to make safe decisions that will protect ourselves, our friends, our families. No one is safe unless everyone is safe."
The COVID-19 Dashboard provides up-to-date information on the key indicators of COVID-19 in the community.
*Validation of data at the HPSC has resulted in the denotification of 1 confirmed case. The figure of 25,942 reflects this.
Nursing homes:
Nursing Homes have been told there's no longer a need to limit the amount of visitors a resident can have.
New guidelines have been published which sees a relaxation of restrictions.
Residents can now have more than one visit per week, once they can be scheduled safely by staff.
The length of a visit has also been increased to one hour at a time.
Virus:
An infectious disease specialist is warning about complacency after the highest number of Covid 19 figures in weeks were reported.
40 new cases were reported yesterday, which is the highest number since mid June.
The median age of the reported cases is 33.
Professor Sam McConkey from the Royal College of Surgeons says we have to be careful:
UK:
In the UK, British scientists have been given grants to investigate the link between coronavirus and ethnicity.
4-point-3 million pounds has been split between six projects which are looking at why those from black, Asian and minority ethnic backgrounds are more likely to die from Covid-19.
Non-white people are nearly twice as likely to lose their life to the virus, after taking into account age and other social factors.
Pubs:
Publicans say it's essential customers are allowed to drink at the bar when they reopen.
Fáilte Ireland will publish guidelines later this week, ahead of the planned reopening of all pubs on August 10th.
The Irish Independent says the government will be asked to approve of plans to allow people drink at the bar.
That's currently not allowed for pubs that serve food.
Padraig Cribben, the chief executive of the Vintners Federation of Ireland, says it's a key issue for over 3,000 pubs:
Prisons:
Some inmates were forced to stay in their cells for 30 hours during the pandemic.
A new report reveals how they had to eat their meals out of cardboard boxes.
This report from the Inspector of Prisons and Maynooth University focused on the impact compulsory 'cocooning' had on prisoners.
There hasn't been a single case of Covid-19 in Ireland's prisons, but this report found the measures took a toll on inmates.
In mid-April, the Red Cross sent 86 journals to most people who were cocooning, such as those over 70 or with serious medical conditions.
Prisoners claim they were forced to eat meals out of cardboard boxes, which was 'dehumanizing'.
Some claim they weren't able to go to the exercise yard for up to 30 hours to get fresh air.
They say mental health was already the main issue in prison, and Covid-19 worsened that.
The report says lessons should be learnt on how to lessen the suffering of prisoners if there's a second wave and public health restrictions are reimposed.
Hunger Strike:
Residents at a Kerry Direct provision centre are continuing their hunger strike this morning in protests at conditions there.
Yesterday officials from the Department of Justice visited the centre.
The protest began yesterday morning at the former Skellig Star Hotel in Cahersiveen.
Officials from the department say any outstanding issues at the centre will be followed up as a matter of priority.
Covid Figures:
Three-quarters of the 40 cases of Covid-19 confirmed in the Republic yesterday involved people under the age of 45.
It was the highest number of cases in six weeks, bringing the total number to 25,929.
But no new deaths were recorded, meaning the death toll remains at 1,764.
Dr Mike Ryan, from the World Health Organisation, says many countries have a spike in cases when restrictions are lifted.
Flights:
The European Consumer Centre in Dublin says it has received over 4,000 complaints a month since March over cancelled flights.
The majority of the coronavirus-related complaints relate to refunds on bookings made earlier in the year.
Diana Valentine, from ECC Ireland, says sea and land trips are also causing immense concern amongst consumers.
Scam:
Consumers are being warned about a 'smishing' scam involving text messages being sent to people purporting to be from AIB claiming their card has been compromised.
The individual is then asked to log onto a website in order to receive a new card.
As part of the process, they are requested to insert their pin number and other personal data.
Gardai are warning people this is a scam and not to engage with the texts.
Disabilities:
'Enough is Enough' will hold a protest in Dublin later because it says people with disabilities are being left behind during the pandemic.
The demonstration will get under way at half 12 this afternoon outside the Convention Centre, where Dáil sittings take place at the moment.
The group says adults with disabilities have either had no day service to go to, or a reduction in it.
'Enough is Enough' spokesperson Linda Comerford says as the rest of society gets services like sport and restaurants back, they have nothing:
Rent:
A Threshold webinar will today discuss the recent changes in government legislation for tenants.
A bill will bring an end to the ban on evictions and rent increases on August 1st, with some exemptions.
The housing charity says some parts of it are overly complex and fail to ensure all tenants who need protection will be able to access it.
Pandemic Payment:
People receiving the Pandemic Unemployment Payment must be "genuinely seeking employment" under new legislation passed through the Dail last night
The was uproar from the opposition at the weekend when it emerged that 104 people had the payment cut for going on holiday abroad.
Opposition parties had sought to have this requirement removed from the legislation.
The Social Welfare Amendment bill puts the €350 emergency payment on a statutory basis.
People Before Profit TD Richard Boyd Barrett said the bill had nothing to do with Covid-19:
Local figures:
No new cases have been identified in the midlands.
The total for the region is 1,432 -677 recorded cases in Westmeath to date, 487 in Offaly, and 268 in Laois.