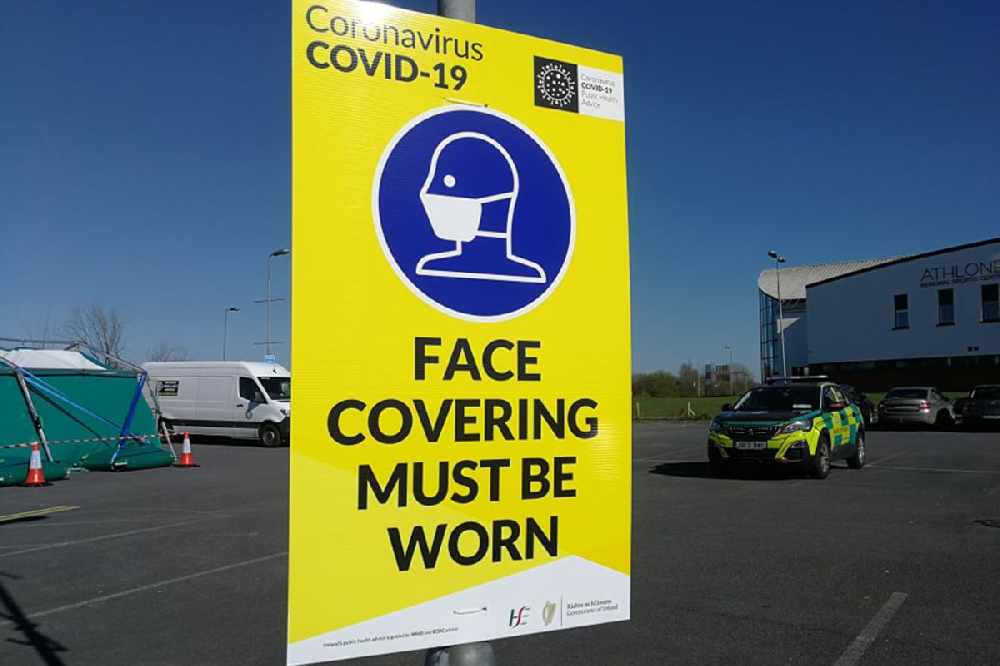 News updates for Saturday 8th May 2021.
Latest figures:
The Health Protection Surveillance Centre has today been notified of 1 additional death related to COVID-19.
There has been a total of 4,919 COVID-19 related deaths in Ireland.
As of midnight, Friday 7th May, the HPSC has been notified of 408 confirmed cases of COVID-19.
The Health Department has not published a county by county breakdown today.
There has now been a total of 252,303* confirmed cases of COVID-19 in Ireland.
Of the cases notified today:
205 are men / 202 are women
77% are under 45 years of age
The median age is 31 years old
As of 8am today, 110 COVID-19 patients are hospitalised, of which 33 are in ICU. 9 additional hospitalisations in the past 24 hours.
As of May 6th, 1,746,912 doses of COVID-19 vaccine have been administered in Ireland:
1,267,167 people have received their first dose
479,745 people have received their second dose
*Validation of data at the HPSC has resulted in the denotification of 9 cases. The figure of 252,303 confirmed cases reflects this.
5-day moving average 406
Vaccine:
A Professor of Immunology thinks young people here need to be vaccinated in the Autumn due to the transmissibility of the UK variant.
Trinity College Dublin Professor Kingston Mills says most cases of covid 19 are in the 19 to 24 year old age group, followed by 14 to 19 year-olds.
He says it's already happening in the US which has now got approval to use the Pfizer vaccine in children.
Mullingar's Professor Mills says teenagers and kids need to get vaccinated as they're affected most by transmissibility:
Nursing homes:
Nursing Homes Ireland's warning the decision to phase out serial testing in the facilities over the coming weeks must be monitored closely.

The HSE move comes amid low positivity rates and widespread vaccinations in nursing homes.

It'll only apply to homes that meet certain criteria, while acute mental health centres will be excluded.

CEO of Nursing Homes Ireland, Tadhg Daly, says the phasing out of serial testing must be carefully managed.
UK:
Another 5 people have died in the UK after testing positive for coronavirus.

Daily figures also show there have been just over 2,000 new cases.

35.1 million people have had their first coronavirus jab, while 17.2 million have had both.
Vaccine:
The European Commission President says Covid-19 vaccine deliveries remain on track to ensure 70 percent of adults get a first dose by the end of July.

Ursela Von Der Leyen says more than 200 million doses have so far been delivered to member states.

Meanwhile the bloc has also announced a new vaccine deal with Pfizer to secure up to 1.8 billion doses through to 2023.

President Von Der Leyen says the deal is needed for a number of reasons.
Hospitals:
The number of Covid patients in public hospitals dropped to 111 last night - the lowest since last September.
The number has halved in the space of a month, from 220 on April 7th.
The ICU figure's also at its lowest this year, falling to 34 yesterday.
Former HSE director-general, Tony O'Brien, says there may be only 60 Covid patients in hospital in the next month or two:
Quarantine:
There was an 11% increase in foreign residents who arrived into Dublin Airport last week - despite mandatory hotel quarantine.
Just under 4,000 flew into the facility, compared to almost 3,600 the week before.
From now on, people who travel abroad for essential medical reasons will be exempt from hotel quarantine when they return.
But Fianna Fáil senator Lisa Chambers says the entire measure should be scrapped:
Leaving Cert:
The Chief Medical Officer has called on Leaving Cert students to "effectively quarantine" themselves before the exams next month.
Students who test positive for Covid, are a close contact or have symptoms won't be able to sit the exams which start on June 9th.
The government says no alternative date will be provided - and those pupils will have to accept a calculated grade.
Dr Tony Holohan says students should do all they can to minimise their chances of missing out:
Vaccine:
The National Immunisation Advisory Committee is to issue updated guidance on the Johnson & Johnson vaccine in the coming days.
The most recent recommendation is to use the single-shot jab for those over the age of 50.
The HSE has asked for flexibility to use the vaccine in younger age groups so no doses go to waste.
Dr Lucy Jessop from the National Immunisation Office says the evidence is being constantly reviewed:
Local figures:
The Department Of Health confirmed 434 new cases of covid-19 and 4 additional deaths yesterday.
Under 20 new cases have been confirmed in the midlands today - 12 in Westmeath and less than 5 in both Laois and Offaly.
The latest figures show Westmeath has the third highest 14-day incidence rate in Ireland, Offaly is 12th and Laois is now among the 7 lowest in the country.
The national average is 129.7 cases per 100,000.