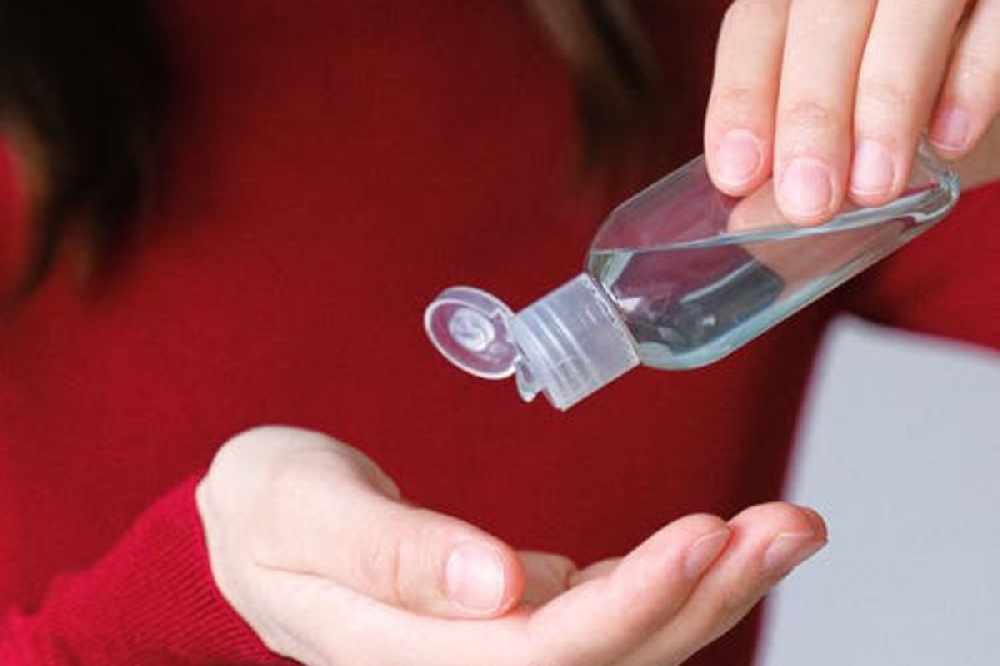 National News 29th September 2020
Latest figures:
The Health Protection Surveillance Centre has today been informed that 1 person with COVID-19 has died.
There has now been a total of 1,803 COVID-19 related deaths in Ireland.
As of midnight Monday, 28 September, the HPSC has been notified of 363 confirmed cases of COVID-19. There is now a total of 35,740 confirmed cases of COVID-19 in Ireland.
Of the cases notified today;
· 172 are men /191 are women
· 64% are under 45 years of age
· 47% are confirmed to be associated with outbreaks or are close contacts of a confirmed case
· 58 cases have been identified as community transmission
· 154 cases are in Dublin, 40 in Cork, 23 in Donegal, 16 in Wexford, 15 in Roscommon, 14 in Galway, 14 in Monaghan, 11 in Kildare, 11 in Meath, 11 in Wicklow, 9 in Limerick, 6 in Clare, 5 in Mayo, 5 in Tipperary with the remaining 29 cases in 9 counties.
The HSE is working to identify any contacts the patients may have had to provide them with information and advice to prevent further spread.
The COVID-19 Dashboard provides up-to-date information on the key indicators of COVID-19 in the community.
Dr Ronan Glynn, Acting Chief Medical Officer, Department of Health, said:
"Public buy-in and willingness to adhere to public health guidance remains the frontline of our defence against the spread of COVID-19. The vast majority of people continue to take the necessary steps in their everyday activities to protect themselves and others.
"If you start to experience symptoms, stay at home and contact your GP to assess your need for a COVID-19 test as soon as possible. If you have been informed that you are a close contact of someone who has the illness, please don't meet up with other people, including your family or friends, don't go to work or college, don't play sport, and avail of a test when it is offered. I know that these are difficult choices for people to make, but each individual effort will make a significant impact on the spread of this disease and, ultimately, on the numbers of deaths that we can prevent this winter."
Westmeath has had 770 confirmed cases, with 717 people in Offaly being diagnosed with the illness while 447 cases have been detected in Laois. These figures are measured at midnight on Sunday 27 September.
Young people:
NUI Galway has labelled crowds of young people gathered at Spanish Arch in the city last night as "deplorable".
The university says while the vast majority of students are doing their utmost to stay safe, they will not hesitate in dealing with any breaches of public health guidelines in line with the student code of conduct.
That has penalties up to and including expulsion.
Meetings are being held between Gardai, the city council and NUI Galway leadership.
Galway Councillor Eddie Hoare is concerned the scenes will see tougher restrictions introduced in Galway:
HSE boss:
The head of the HSE says there have been 180 cases of Covid 19 among children and parents since schools re-opened.
Over 4 thousand children and school staff have been tested to date, and 11 outbreaks have been confirmed.
Paul Reid says it's something the HSE is putting a "huge focus" on.
He's told the Oireachtas Covid committee there's been a rise in the positivity rate among schoolchildren being tested:
Northern Ireland:
A curfew is being brought in for Northern Ireland's hospitality sector - to try to reduce rates of coronavirus.
It'll kick in tomorrow night at pubs, bars, restaurants, cafes, hotels and guesthouse bars.
Closing time for those businesses in rest of the UK is 10pm while restaurants must close by 11pm here in the republic.
Worldwide:
The world's death toll from Covid-19 has reached one million.
Over 36,000 people lost their lives from the virus last week - with over half of them in the Americas.
More than 33 million people have been infected with the coronavirus since the pandemic began.
Tedros Ghebreyesus, director general of the World Health Organisation, says it's helping to provide new rapid Covid-19 tests for some states:
Sewage:
Testing sewage could help identify increasing cases of Covid-19 in a particular area.
A team of experts from UCD have found rising levels of the virus in samples taken from the Ringsend plant in Dublin have coincided with an increase in confirmed cases in the capital.
Professor of Microbiology, Wim Meijer says it could act as an early warning system and help identify outbreaks of the virus:
Bed capacity:
Ireland does not have enough capacity in the health system to cope with a sharp rise in cases according to a member of NPHET.
The World Health Organisation has warned that we can expect to see more deaths as cases continue to rise.
The HSE has promised 483 additional acute care beds and 17 critical care beds as part of its winter plan.
There are currently 117 people in hospital with the virus, 17 of which are in ICU.
Consultant in Intensive Care Medicine and Member of NPHET Michael Power says scheduled care cannot be stood down to create capacity again:
Ireland:
The Acting Chief Medical Officer has raised concerns over "fast increasing" trends of coronavirus in a number of counties.
One of them is Cork, where a fifth of cases in the Past two weeks have been linked to pubs and restaurants.
While in Galway, there's been a large cluster following a house party attended by young people.
390 new cases of Covid 19 were confirmed last night and no further deaths.
Acting CMO Ronan Glynn says there are some areas they're keeping a close eye on:
While the Restaurants Association of Ireland has accused the chief medical officer of 'tarnishing' the industry with one 'sweeping statement.'
The RAI's Chief Executive is calling for more information about where cases linked to restaurants in Cork have arisen.
Adrian Cummins says the whole sector shouldn't be blamed for this:
Covid Waves:
The HSE's chief executive is warning people to expect more waves of Covid-19.
Paul Reid will tell the Oireachtas coronavirus committee today it's increasingly evident the country needs to plan for that scenario.
He'll also say the HSE is preparing for a 'worst possible scenario' this winter - involving a resurgence of Covid and a 'difficult winter season'.
Virus expert Gerry Killeen, a professor in UCC, says more waves of the virus are certain.
Crowds:
People in Galway and Cork are angry after crowds of young people gathered in both cities last night.
As college students returned footage on social media shows large numbers of people at the Spanish Arch and outside pubs.
It comes amid increasing concern among health officials about "fast increasing" trends of the virus in both counties.
Sewage:
Scientists measuring levels of Covid-19 in sewage at a Dublin wasterwater treatment plant have seen increasing levels of the virus as cases rise.
Samples taken from the Ringsend facility in June show the level of genetic material from Covid-19 was in decline, before becoming stronger in August and then increasing in September.
The UCD researchers say routine testing could act as an early warning system for future outbreaks, according to the Irish Independent.