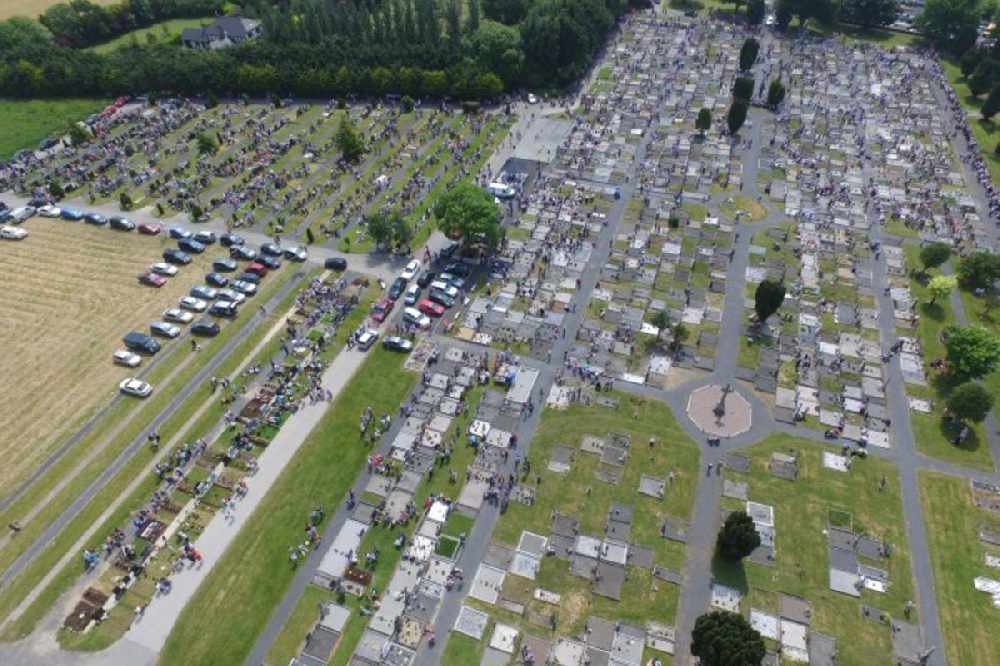 Photo Credit: Portlaoiseparish.ie
The idea is to help ease pressure on a shortage of cemetery space and a growing population.
A Crematorium in the Midlands would give people a viable alternative as the price of a grave continues to rise.
That's the view of Phil O'Reilly of O'Reilly funeral services in Tullamore who also says it's a marvellous idea despite people still leaning towards a traditional funeral.
The possiblity of building a crematorium to alleivate pressure on local cemetaries has been proposed by some councillors in Laois.
Mr. O'Reilly says the potential cost could be the only barrier:
Currently, those who wish to be cremated have to travel to Dublin - with families waiting up to six weeks for ashes to be returned.
Sinn Féin councillor Caroline Dwane Stanley believes the demand for such a facility is there: