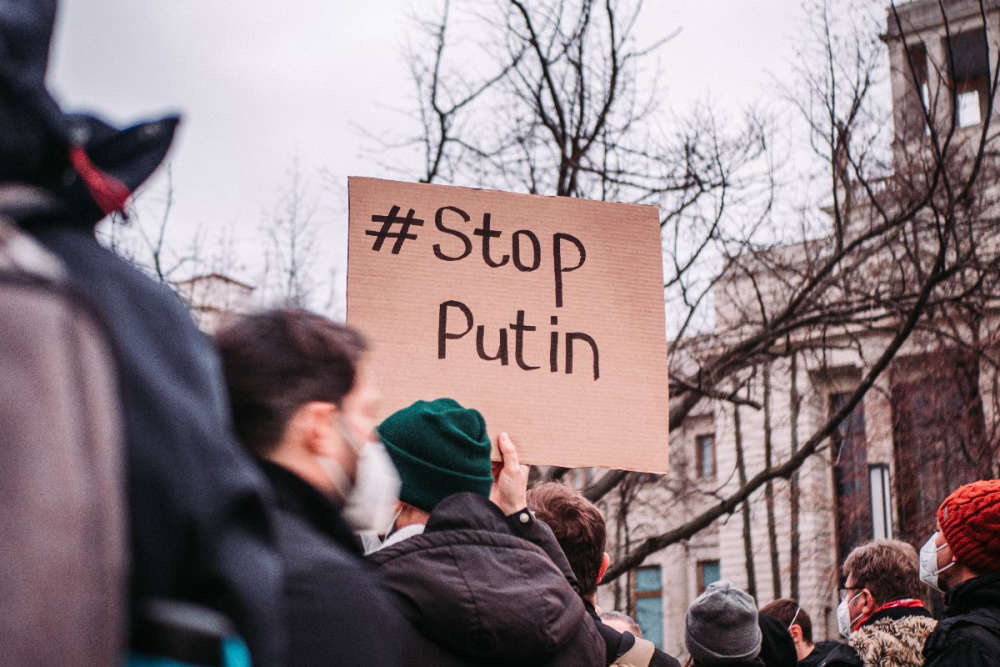 Former army ranger Cathal Berry says Putin has no interest in diplomacy,
Beating the Russians on the battlefield is the only way to stop Vladimir Putin.
That's the view of midlands TD and former army ranger Cathal Berry, as the invasion of Ukraine continues into a sixth day.
The independent Kildare-South deputy is in favour of Ireland sending lethal weapons to Ukraine for defensive purposes.
He says it's a completely normal practice, with the Defence Forces having donated a naval ship to Malta and sold arms to Finland and the Netherlands in recent years.
The Portarlington-based TD says a Russian defeat in combat could lead to a number of results;
"Number one, he will have to withdraw, if it goes very badly. Secondly, it could encourage a coup within his inner circle in the Kremlin. And thirdly, it could encourage a popular uprising in Russia, which has happened in the past."
Outlier in Europe
Deputy Berry is confident a donation of arms to Ukraine would not hinder Ireland's ability to defend itself.
The former solider says €29 million went unspent by the Department of Defence last year. He claims there's "no shortage of money" to replenish our ammunition stocks in The Curragh within weeks.
He says Ireland is among just three European countries that have not sent any weapons to Ukraine - the others being Malta, which has quite a small-scale military, and Austria, which Deputy Berry says will not get involved due to its links with Adolf Hitler and its history with Russia.
No interest in negotiation
The Portarlington-based TD believes the only way to end this invasion is to beat the Russians on the battlefield.
He says Russia's 'Plan A' - that is to invade Ukraine and swiftly install a puppet government - has "utterly failed".
He says Russia over-estimated their own capabilities and under-estimated Ukraine's.
'Plan B', he says, is underway. It involves the assembling of large military presence north of Kyiv in an effort to force the Ukrainians to surrender.
Deputy Berry says Russian president Vladimir Putin has no interest in diplomacy and he doesn't believe that's the route The West should be pursuing.
He likens the situation to a burglars breaking into your house - "You don't put on the kettle and have a chat with them...They have no interest in having a discussion. They just want to rob your house."
You can listen to Cathal Berry's conversation with Will Faulkner on Midlands Today in full here: