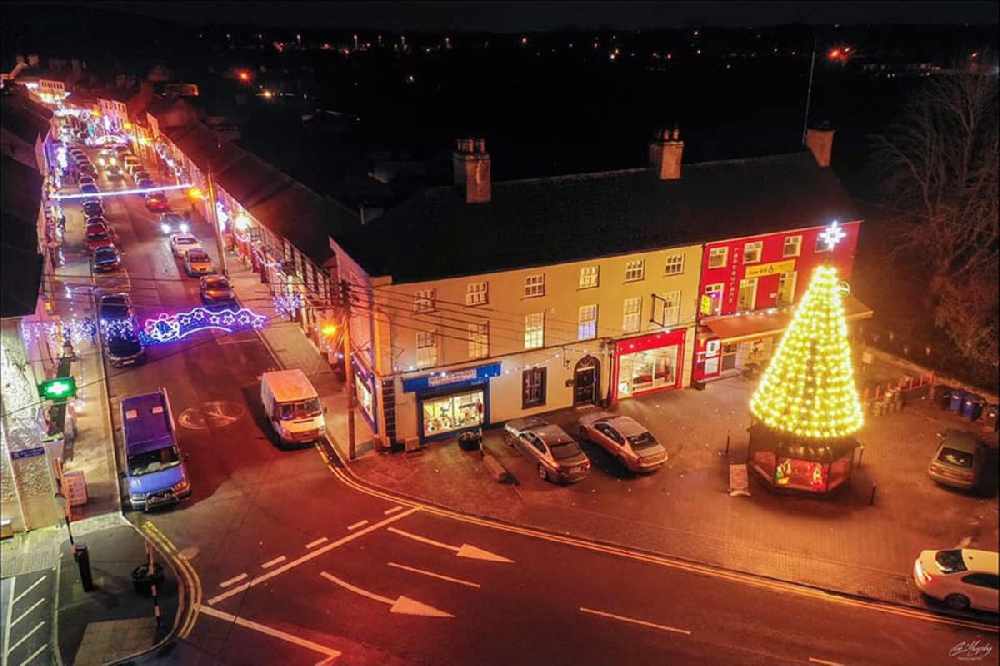 Photo Credit: Portarlington Christmas tree Facebook page
€10,000 is needed to cover it's costs each year.
People from as far afield as Australia are donating to ensure Portarlington has a Christmas tree.
Organisers are attempting to raise €10,000 to cover costs such as insurance, electricity and maintenance.
It's the 35th year of the project operated by the town's Christmas tree committee.
They're asking people to donate to their go fund me page as they'll be unable to carry out door to door collections due to covid restrictions.