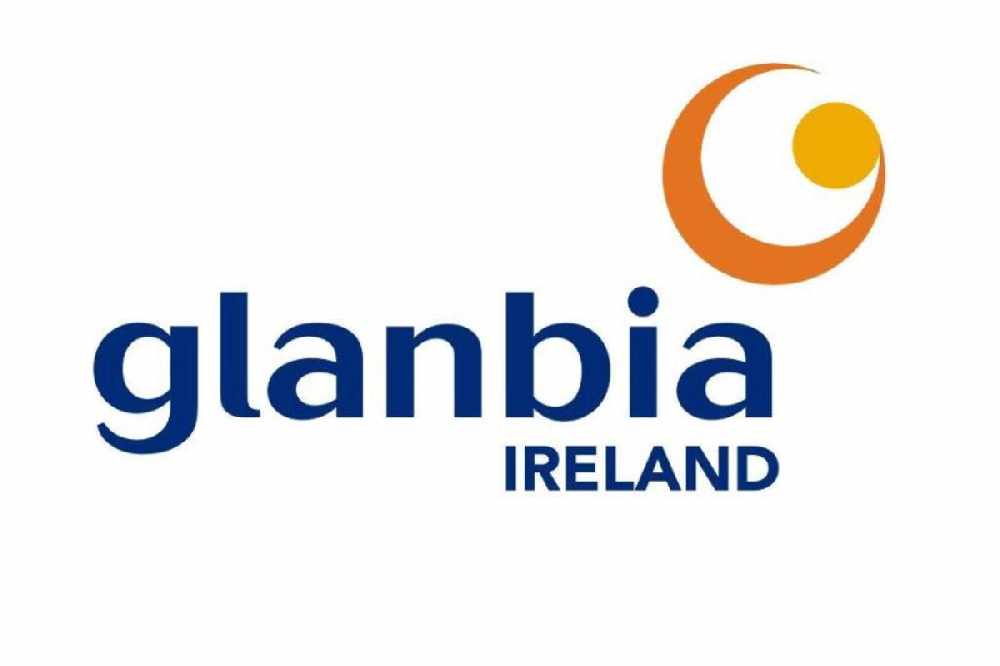 The group has published its preliminary results of the 2020 financial year.
Glanbia has published its preliminary results of the 2020 financial year up to 2nd January 2021.
Group navigated Covid-19 well with the business portfolio delivering a resilient performance in 2020;

Solid top line with revenue of €3,823.1 million (2019: €3,875.7 million), up 0.6% constant currency on prior year (down 1.4% reported). Like-for-like* revenue grew 1.8% constant currency on prior year;

Strong operating cash flow ("OCF") of €334.8 million (2019 €279.9 million); 122.4% cash conversion rate;

Robust performance from Glanbia Nutritionals ("GN") which drove like-for-like revenue growth of 10.0% constant currency on prior year;

Glanbia Performance Nutrition ("GPN") impacted by Covid-19 restrictions, in particular in Q2, delivered like-for-like revenue decline of 13.3%, constant currency;

Pre-exceptional EBITA of €209.6 million in full year 2020 (FY 2019: €276.8 million) was down 22.6% constant currency (down 24.3% reported); primarily related to challenges associated with Covid-19 in GPN in Q2; improving trends resulted in delivery of €124.6 million EBITA in the second half 2020;

Joint Ventures ("JVs") delivered a strong performance with reported share of profits up €13.0 million to €61.6 million;

Adjusted earnings per share ("EPS") of 73.78 cent (2019: 88.10 cent) was down 14.9% constant currency (down 16.3% reported);

Profit after tax of €143.8 million (2019: €180.2 million); exceptional items after tax of €31.5 million (2019: €34.6 million);

Basic EPS of 48.72 cent (2019: 61.04 cent);

Group in a strong financial position with net debt reduced by €120.4 million versus prior year to €493.9 million; Net debt to adjusted EBITDA ratio of 1.70 times;

Share buyback programme of up to €50 million successfully launched in Q4 2020 and ongoing in 2021;

Total dividend maintained at 2019 levels representing a payout ratio of 36.1% ahead of target range of 25% to 35% due to strong cash flow. Recommended final dividend per share of 15.94 cent, total 2020 dividend 26.62 cent;

Strong progress on the Group's ESG agenda; Significant changes to Board composition proposed to facilitate increased Board diversity with a Group-wide Diversity and Inclusion strategy launched; and on the Environmental agenda, targets are now in place for the reduction of carbon emissions;

Positive outlook; in FY 2021 the Group expects to deliver 6% to 12% growth in adjusted EPS, constant currency, driven by wholly-owned businesses, GPN and GN.
The Board of the Glanbia Co-operative Society has also announced that it's taken a strategic decision to reduce the Society's representation on the Board of Glanbia plc in order to facilitate the appointment of additional diverse, independent Non-Executive Directors to that Board.
Commenting, John Murphy, Chairman of Glanbia Co-op said, "Our 31.9% shareholding in Glanbia plc is the Society's largest and most valuable asset and income stream and its continued growth and success benefits our Members. Glanbia plc's activities are increasingly global, across two key platforms of branded consumer nutritional products and specialist nutritional ingredients. We believe Glanbia plc will benefit from additional non-executive directors who will bring greater diversity to the Board's composition as well as additional international, FMCG, sectoral and specialist skills to complement the Board."
Under the Society's decision being announced today, it will progressively reduce its number of Directors on the plc board from seven currently to three by June 2023 and the overall Board size will reduce from 15 currently to 13. The Chairman and two Vice-Chairmen of Glanbia Co-op will be the nominees to the plc Board at that point. The Society was already due to reduce its number of Directors to six by June 2022 under a prior agreement.
While the nomination and governance committee of the plc board will run the process to select and appoint the three new diverse independent directors in place of the Society's nominees, the Society's officers will be invited to participate in the selection process for these roles.
Concluding, Mr Murphy added, "Glanbia Co-op is deeply committed to Glanbia plc and its continuing Directors will work hard to ensure its success. Our decision today is hugely important in terms of promoting Board diversity. It is strategic and forward looking, recognising the fact that in an increasingly global, digital and innovation-disrupted world, the enhancement of the experience and skills around the Board table is paramount."
Summary of changes
The Society's representation on the Glanbia plc board is set by a contract (the "Relationship Agreement") dated 2 July 2017 entered into by Glanbia plc and the Society as required in compliance with Listing Rule 6.1.7(2) of Euronext Dublin and Listing Rule 9.2.2 AD of the United Kingdom Listing Authority (UKLA). The Society and Glanbia plc plan to formally amend the Relationship Agreement to reflect the changes announced today. The Society and the plc have further agreed that these changes will remain applicable for a period of five years and will be reviewed thereafter by both parties.
For the duration of the Relationship Agreement it is agreed that the plc board of directors will be constituted as follows:
At all times there will be two executive directors on the plc board;
In 2021, the number of nominee directors from the Society will be six and the number of independent Non-Executive Directors will increase from six to seven;
In 2022, the number of nominee directors from the Society will reduce to five and the number of independent Non-Executive Directors remains at seven and;
In 2023, the number of nominee directors from the Society will reduce to three and the number of independent Non-Executive Directors increases from seven to eight.
Listen to Siobhán Talbot, group managing director, on the outlook for the company: