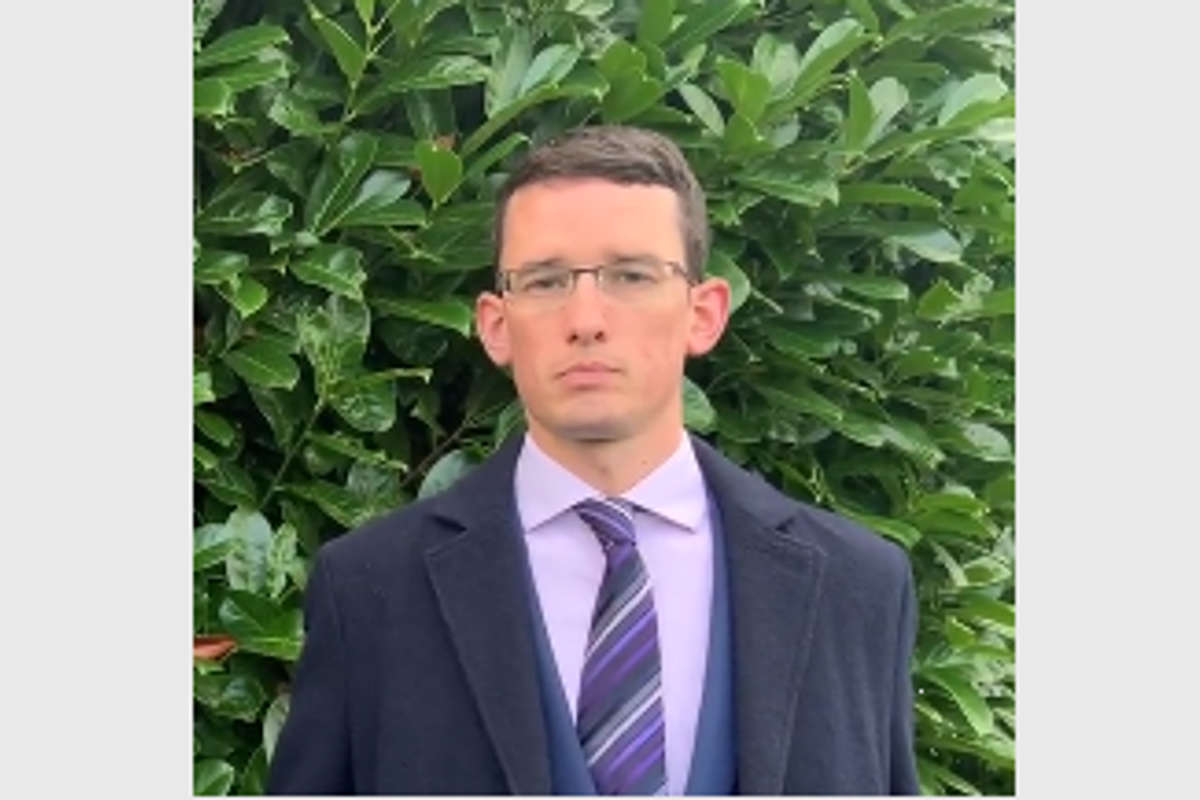 Photo credit: Twitter @IsaacZBurke
The teacher was sent to prison for breaching an injunction not to attend the Westmeath School.
Enoch Burke has requested a stay be placed on the hearing of a High Court action, which he claims to be an "abomination of our laws and constitution".
The teacher, from Castlebar, Co Mayo, has been in prison since early September for breaching a court order to stay away from the school where he works.
Enoch Burke was suspended on full pay from Wilson's Hospital School in Co Westmeath pending the outcome of an investigation into alleged misconduct, arising from his refusal to address a gender transitioning student by another name.
He was later jailed for contempt for breaching a court order to stay away from the school until the process is complete.
He's due to appeal that decision in February and today, he asked the High Court not to hear the challenge brought by the school until that appeal is heard.
He accused judges of enabling what he described as the "unfair and unlawful" treatment of him by the school.
With the Irish Constitution in his hand, he likened Ireland to the former USSR, North Korea or China, when it comes to religious liberty.
Mr Justice Brian O'Moore said his suggestions were "utterly without merit" and "totally inappropriate".
A decision on today's request for a stay will be made at a later date.