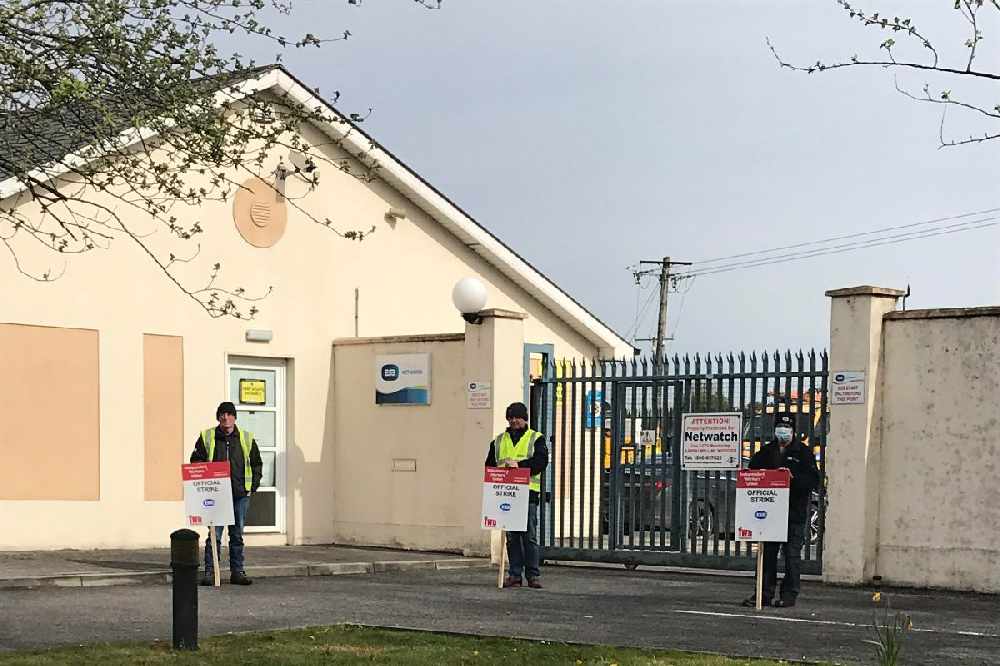 Staff on strike at the ESB facility in Srah, Tullamore last week.
Workers in the midlands were among the 550 staff who went on strike action last week.
The ESB's stance on further protests by a group of technicians this week remains that it's unlawful.
A number of workers in Tullamore joined around 550 members of the Independent Workers Union in strike action last Friday.
The state body doesn't recognise the union and says it has clarified with other bodies representing the company's staff that they are not in dispute with the ESB.
A two day work stoppage scheduled for Thursday is still on the cards.