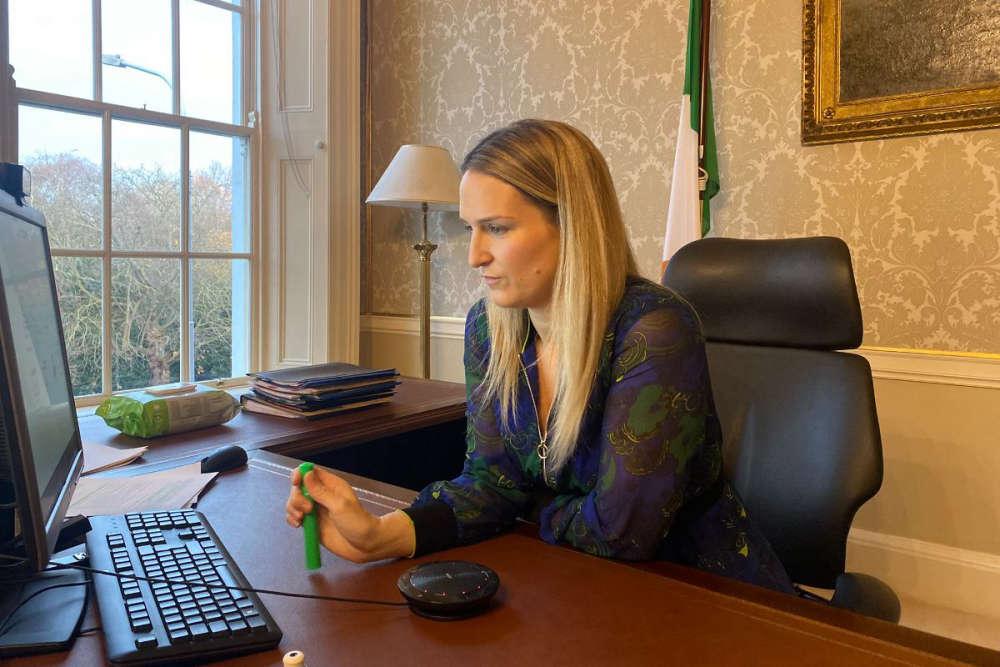 Helen McEntee says the immediate priority is bringing Ashling's killer to justice.
Everything that can be done is being done to bring Ashling Murphy's killer to justice.
That's according to Minister for Justice, Helen McEntee - who says she's ensuring gardaí investigating the murder in Tullamore have all of the supports and resources they need.
A man who was arrested in relation to the 23-year-old's death was released last night and is no longer a suspect.
Minister McEntee acknowledges the wider issue of violence against women needs to be addressed, but says the immediate priority is finding Ashling's killer: