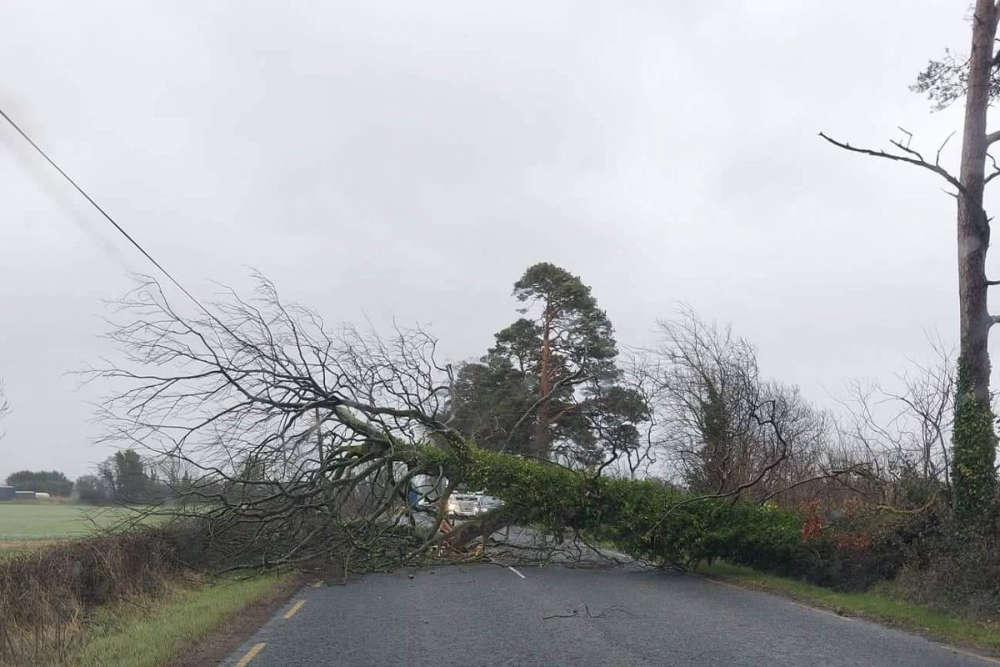 Strong winds blew the tree down this afternoon.
A fallen tree has forced a road closure in Offaly.
The large tree fell on the R420 between Tullamore and Geashill during strong winds this afternoon.
The incident occurred close to Annaharvey Farm.
Gardaí and Offaly County Council are aware of the incident and work is underway to clear and reopen the road.
Update: The road has since re-opened.