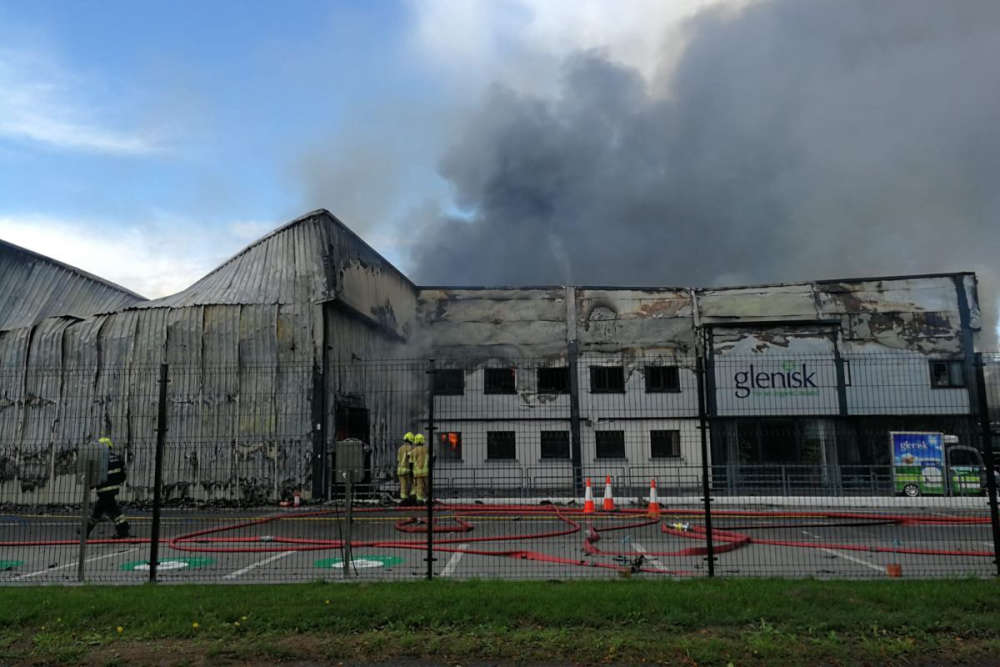 The blaze destroyed the plant last Monday.
The first cartons of goat's milk have come off the production line at Glenisk in Offaly following a devastating fire this week.

The blaze totally destroyed the yoghurt plant at Killeigh, however all 50 staff escaped unharmed.

It's not yet known what caused the fire, and independent agencies have been brought in to conduct an investigation.

Company Director Emma Walls says the facility is split into two sections, and one of them is back up and running:
.
Ms. Walls says it's going to take at least three months for Glenisk to restore yoghurt production: