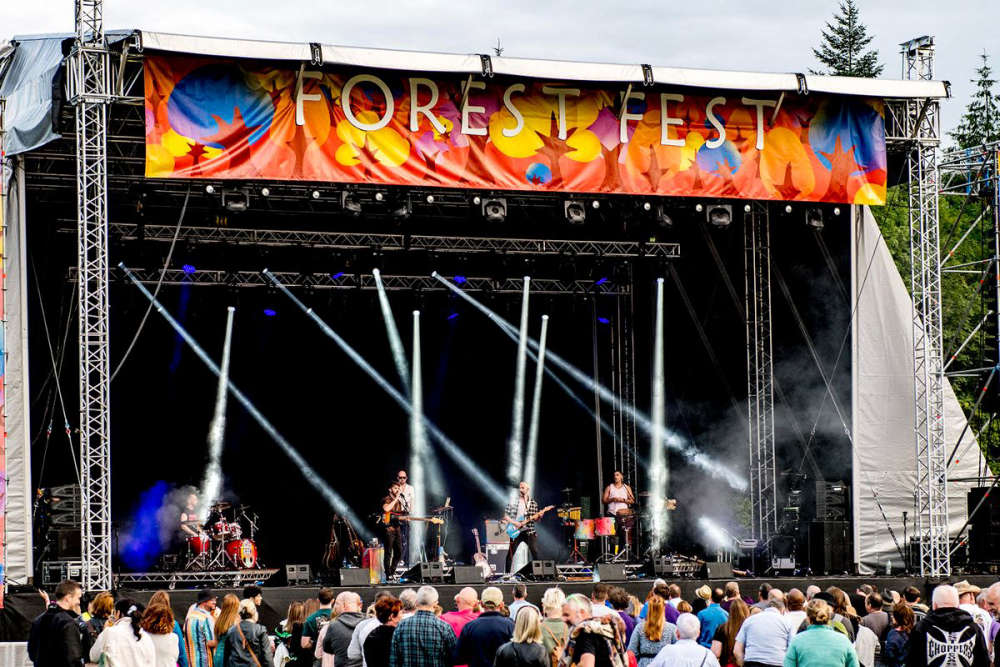 The festival takes place at Emo village in Co Laois from July 21 to 23 next year.
James have been announced to headline the opening Friday of the Forest Fest weekend in Emo village in Laois next summer.

Joining them on the bill second pre-Christmas reveal for the award winning festival will be BellX1, Suzanne Vega and former Joy Division and New Order's Peter Hook and The Light.

Also included in today's reveal in alphabetical order are - Alabama 3, Allie Sherlock, Apollo Junction, Bleach Lab, Dream Wife, Duke Special, Emer Dunne, In Tua Nua, Lavengro, 49th &Main, Roisin O, Robert Grace, The Barley Mob, The Lost Messiahs, The Outcast Crew, Trouble Pilgrims, Bone
Machine, Pogueology, These Charming Men, The Classic Beatles and The Walkeleles.

Joining them across four stages at Forest Fest next summer will be the previously announced Suede, Ash, Big Country, The Proclaimers, Gabrielle, Nik Kershaw, The Undertones, Bronagh Gallagher & Band, Carrie Baxter, Frank and Walters, Hermitage Green, Jack Lukeman, N.O.A.H, Pastiche,
Something Happens, Sharon Shannon, The Primitives, The Riptide Movement, and Walk the Line.
Forest Fest founder and promoter, Philip Meagher is pleased with the acts and array of talent he has managed to land.
"We always said that the line-up, the bands and the artists speak for themselves and that it's the performers and the fans that ultimately make the festival. We have tried to live up to that ethos and go out before Christmas with the best line-up possible. We honestly believe this is the best line-up in the country for next summer, featuring the finest established acts alongside the best emerging new talent, and we're not finished yet," teased the promoter.
'The Forest Fleadh' a festival within a festival

"This Forest Fest line-up oozes excitement, energy and entertainment and we have yet to put the finishing touches to it with more special acts and another incredible headliner which we will announce in the new year. In the meantime, music enthusiasts can look forward to next Friday when we reveal the set-up and the acts for our first ever, 'Forest Fleadh', which is our homage to and a celebration of the absolute best of Irish folk and trad genres, a virtual festival within a festival,"
Philip outlined.

Tickets from €85
Forest Fest tickets are on sale starting at €85 for flexible day tickets and €190 for the full weekend on www.forestfest.ie via Eventbrite. Forest Fest is a family friendly indie boutique festival and children 12 and under attend entirely free, once accompanied by an over 18 ticket holding adult. The
second Forest Fest takes place at Emo village in Co Laois from July 21 to 23 next year.