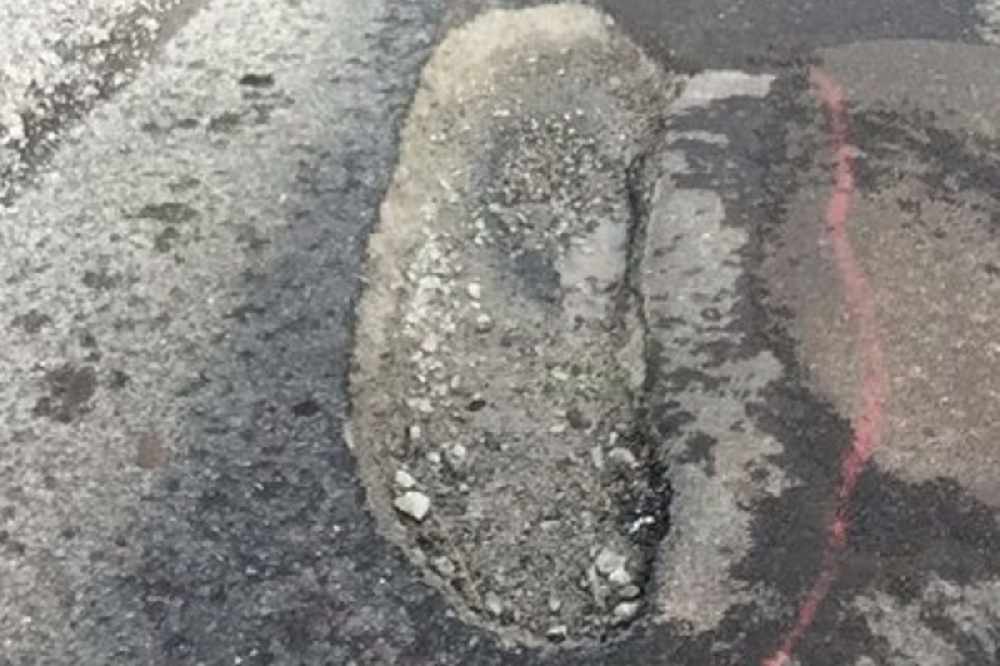 Photo Credit: @sullivanpauric/twitter.com
Paraic Sullivan was travelling from Rhode to a business meeting in Kildare.
A former Offaly footballer is looking for answers from the county council after two potholes caused over €900 in damage to his car.
Paraic Sullivan was travelling on a regional road from Rhode to Newbridge when he hit the first pothole, only to hit another around 300 metres after putting on his spare tyre.
A survey from the Department of Transport in January found the regional road network in Offaly to be in the worst condition in the country - with a third in need of serious repair.
Mr. Sullivan says it was a stressful experience: