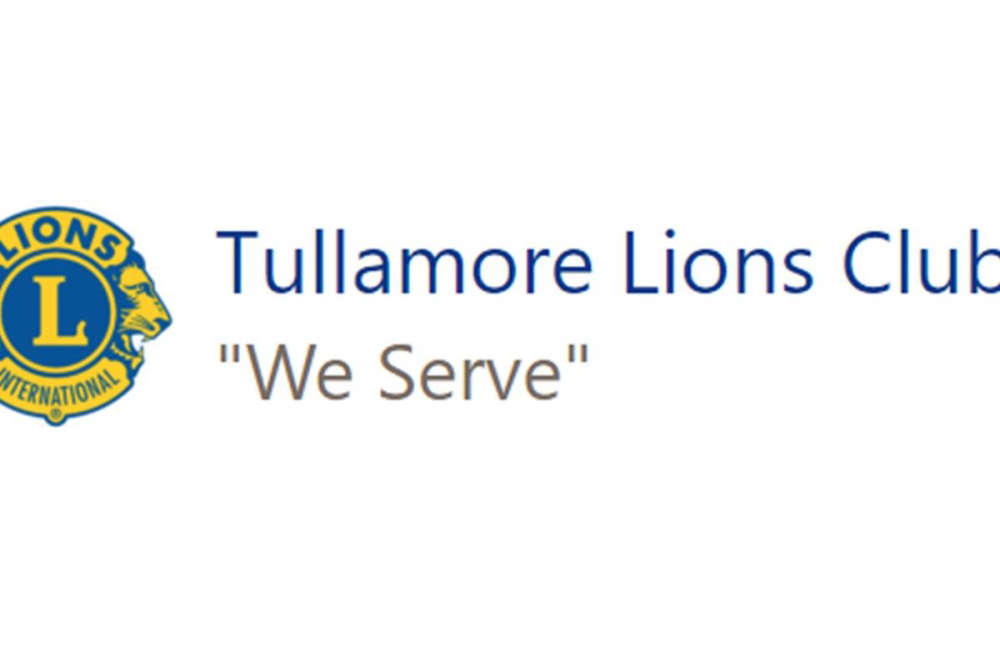 Photo Credit: Lions Club Tullamore Facebook
The auction takes place on April 14th.
A midlands artist and midlands architect have made donations to a local art auction.
The donations have been made towards the Tullamore Lions Club On-line Art Auction which takes place on Friday 14th April, which is supported by Tullamore man Brendan Hannigan LSL Auctions and promoted by Midlands 103.
The Online auction is part of a trio of fund raising events being organised by Tullamore Lions Club, for Esker Arts Centre, Tullamore, which also includes a Gala Concert and a Monster Raffle.
Artist Vincent Devine has donated a bespoke commission which will be won by the highest bidder.
The national known artist had a portrait of cervical cancer awareness campaigner Vicky Phelan raised €58,000 at auction in aid of charity.
He has also had a sell-out show of the Irish debut of his new Manifesto work to one of Ireland's most prominent collectors.
His work has been lauded by big stars such as Shakira, Will.I.Am and Alanis Morissette to name a few and he has had work commissioned by Tyra Banks, Roisin Murphy, Iggy Azalea and had his work featured on Madonna's Rebel Heart Tour.
"I want to paint something you cannot hold in the palm of your hand or see with the naked eye" observed Vincent
His work also includes a portrait of the late SDLP founder, Mr John Hume which had a €50,000 price tag when it went on show at the Art Source event in the RDS last year and subsequently sold.
At that event, Devine's work hung alongside Warhol's 1975 portrait of Mick Jagger, signed by both the artist and the singer and valued at €125,000, as well as two Banksy prints – Stop And Search, and Napalm.
Architect, town planner and member of the Watercolour Society of Ireland, Fergal McCabe's donation consists of a mixed up image of all the great architecture of the Irish monastic period including Clonfert Cathedral, Cormac's Cha, Glendalough and Clonmacnoise which will be of local and national interest.
Members of the public will be able to view on line and bid on the art pieces prior to the auction at tullamorelionsclub.com.
Up to 40 pieces of art have already been donated. The organisers are still accepting pieces of Art from local and surrounding artists.
Anybody wishing to donate one of their pieces for the Auction in support of Esker Arts, Tullamore, should contact tullamorelionsclub.com in the next week.
The Gala Concert, in the new Esker Arts Centre, that night, will feature the Dublin Welsh Male Choir, appearing in the town for the first time, the award winning Academy of Music and Tullamore Stage School Ladies Choir, under the direction of Regina McCarthy.
There are only a few tickets left for the concert priced at €50 each including a Champagne and Canapé reception available online at "tullamorelionsclub.com"
The Monster fund Fundraising Raffle, has a first price of €1,000 + numerous other prices including weekends away, Colour TV; Golf and Meal
Vouchers. Tickets are now available from Lions Club members and through selected outlets.
The draw will take place on the night of the concert.