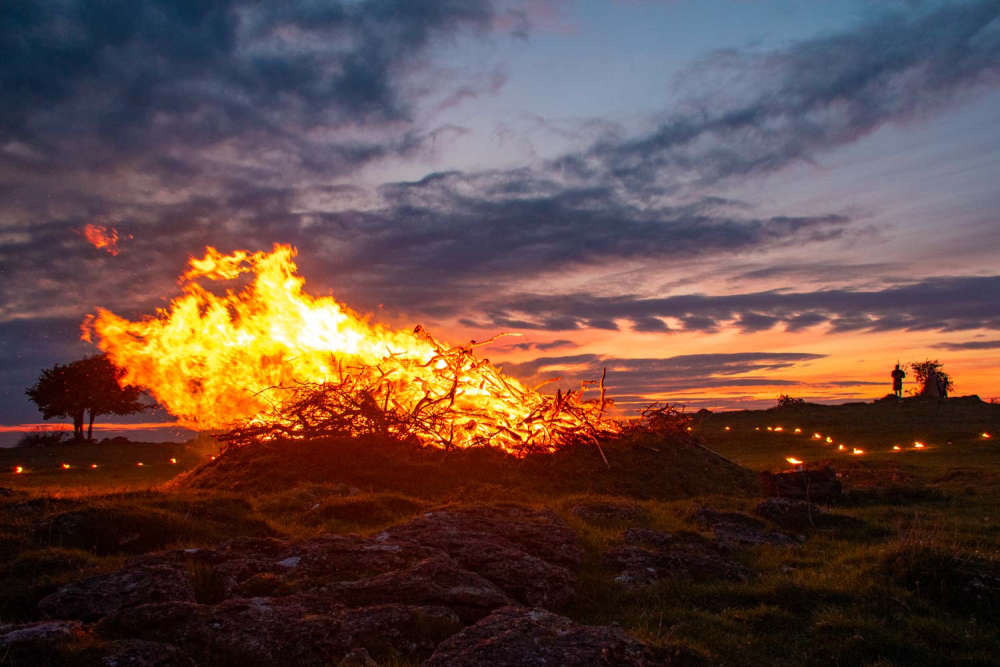 Photo credit: uisneach.ie
The sacred site is one of six valid applications for Ireland's 'Tentative List'.
The Hill of Uisneach is up for consideration for UNESCO World Heritage status.
It's one of the six valid applications to join Ireland's Tentative List of World Heritage properties, which the government is required to review every ten years.
The Westmeath landmark forms part of the 'Royal Sites of Ireland', which also include the Hill of Tara and the Rock of Cashel.
An independent Expert Advisory Group will now review the applications and present their findings in early September.
The six valid applications to join the new Tentative List are:
1. The Cultural Landscape of the Burren Uplands, County Clare;
2. Iniscealtra (Inis Cealtra / Inishcaltra / Holy Island), County Clare;
3. Trans-Atlantic Cable Ensemble: Valentia, County Kerry-Heart's Content, Newfoundland and Labrador, Canada;
4. Royal Sites of Ireland, Counties Kildare, Westmeath, Tipperary, Roscommon and Meath;
5. The Passage Tomb Landscape of County Sligo; and
6. Glendalough Valley, County Wicklow.

Ireland's new Tentative List is expected to be submitted to the UNESCO World Heritage Centre in early 2022.
Eventual nomination for full World Heritage Status, which will be led by the Department of Housing, Local Government and Heritage in partnership with relevant Local Authorities and stakeholders, will include the preparation of nomination documentation and conservation and management plans.
Read more about the Hill of Uisneach - the sacred centre of Ireland - here.