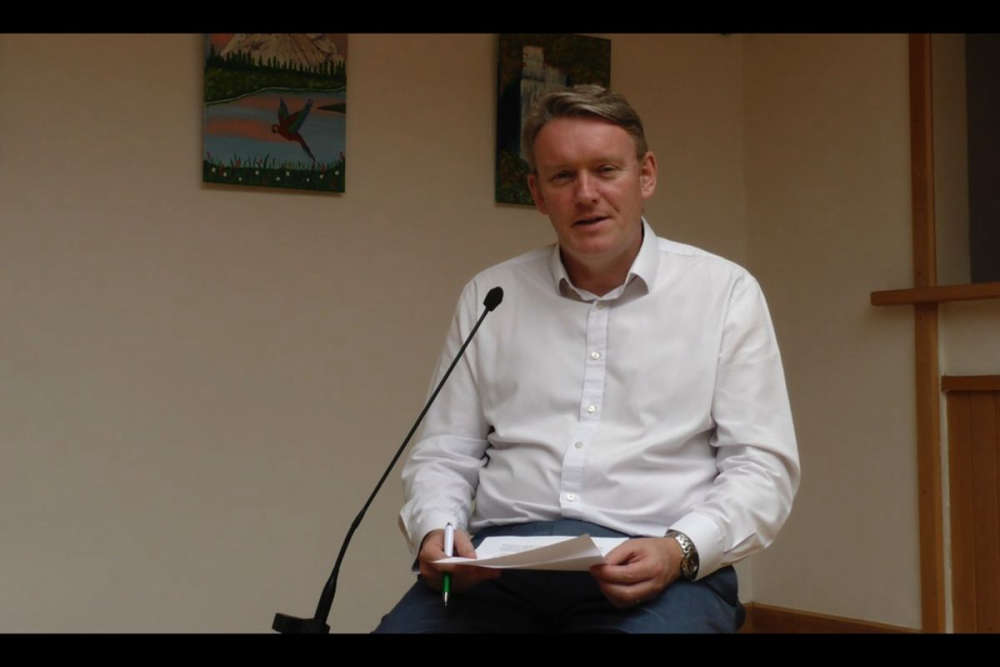 Photo credit: Twitter @campaign4carrigy
33,000 displaced Ukrainians are expected to arrive in Ireland before the end of May.
Hoteliers' concerns about taking in refugees before the summer season are totally justified, according to a midlands senator.
The government is under pressure to source accommodation for those fleeing the war in Ukraine, with 33,000 people expected to arrive here by the end of May.
The possibility of using more hotel rooms is being explored, but some owners are worried it will impact on their ability to take in tourists during the busiest time of the year.
Fine Gael's Micheál Carrigy thinks their concerns are valid, given the financial hit they took during the pandemic.
He feels the solution lies in the pledges of accommodation from the public: