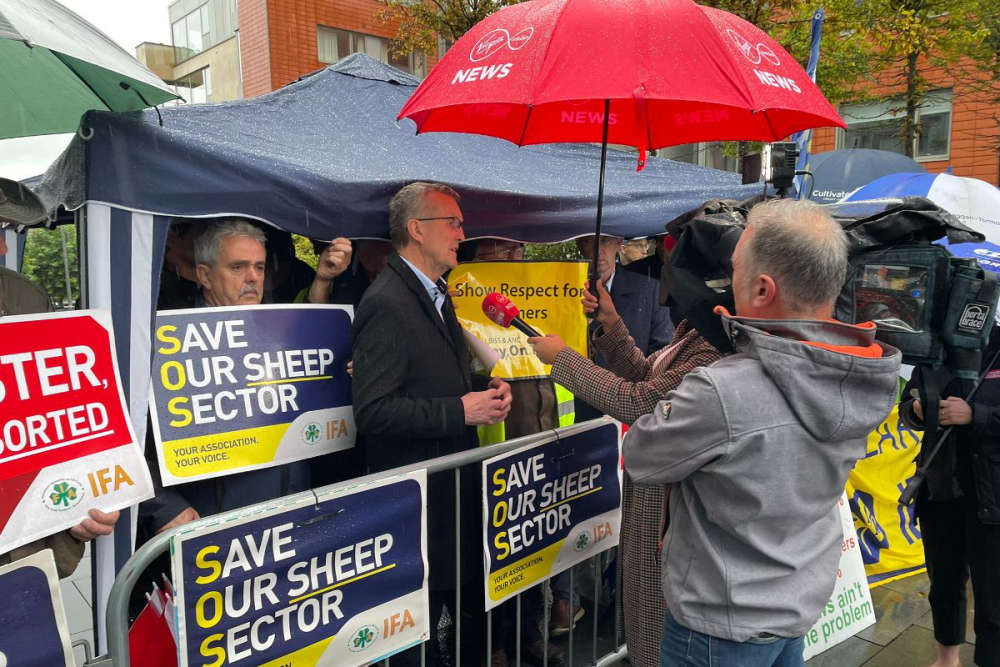 Photo Credit: X @IFAMedia
It follows a similar protest outside the Fianna Fáil think-in earlier this week.
Four political parties are holding 'think in' meetings today ahead of the Dáil new term.
Fine Gael are meeting in Limerick, the Greens meet in Waterford, Sinn Fein are gathering in Dublin, and the Labour Party in Maynooth in Kildare.
Our Political Correspondent, Seán Defoe, says Sinn Fein's Mary Lou McDonald is back in work after medical treatment during the summer:
The Taoiseach has warned of the dangers of Sinn Fein taking power in government saying it would not be good for the economy.
Leo Varadkar said Jobs and housing would suffer with Sinn Fein at the helm
He says under Sinn Fein the economy would tank:
President of the Irish Farmers' Association, Toomervara's Tim Cullinan is leading a protest outside the Fine Gael think-in.
He says the Taoiseach will meet them later and he has a lot to get across:
He also say he'll be asking Leo Varadkar for real and workable solutions:
President speaks to the media at the protest at the Fine Gael Think-in in Limerick this morning. pic.twitter.com/CTil0HCmuO

— Irish Farmers' Association (@IFAmedia) September 15, 2023