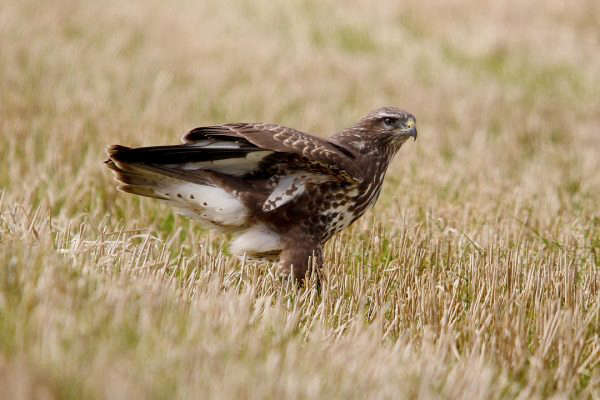 Photo credit: Bird Watch Ireland
The bird is fully protected under Irish law.
Investigations are underway following the deaths of four buzzards in Westmeath.
The birds were in a state of decomposition. One was viable for processing and submitted for analysis under the RAPTOR protocol. It was found to have been shot.
Buzzards - which are a member of the hawk family - are fully protected in Ireland under the Wildlife Acts 1976 (as amended).
Once plentiful in Ireland, the species almost went entirely extinct here during the 20th century.
Niall Hatch from Bird Watch Ireland says it was commonly thought the bird was a threat to agricultural livestock.
But he says that myth has since been debunked and the species has since made a comeback and breeds in all four provinces.
Anyone who has any information in relation to this incident in Delvin is asked to contact gardaí and/or their local NPWS ranger on 087 6455258. The NPWS says all information will be treated in the strictest of confidence.
Niall Hatch from Bird Watch Ireland says it's a disgraceful destruction of a protected species: