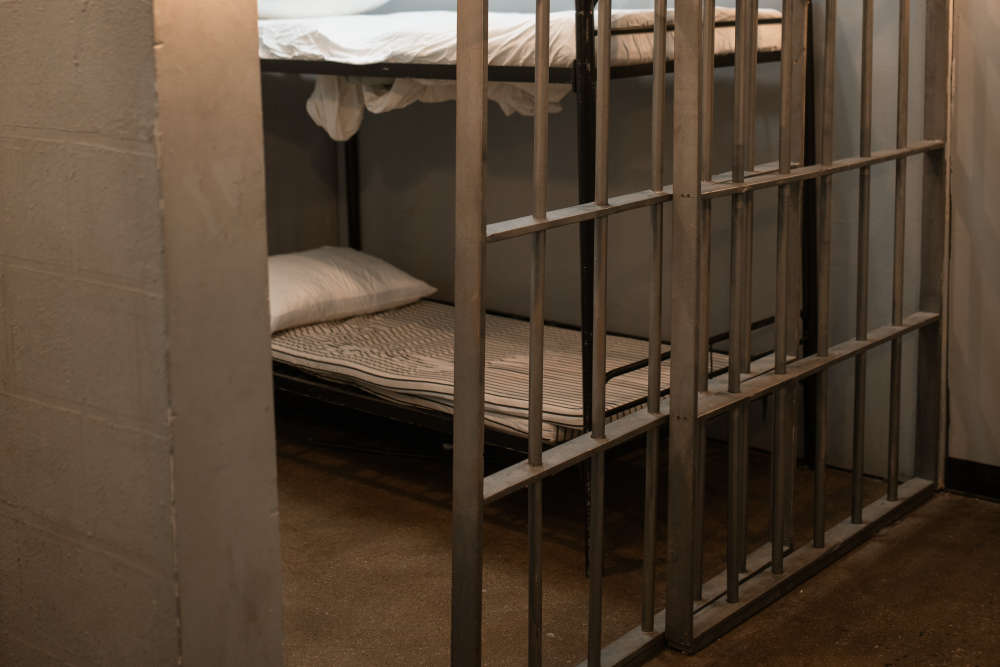 Stock Image
Mobile phone, weapons and hooch confiscations all saw an increase last year.
There has been a rise in the number of contraband seizures in the country's prisons.
There was an increase in mobile phones, weapons and hooch confiscated by officers.
1,425 phones were seized in the country's 12 adult prisons last year.
Wheatfield Prison had the most phone seizures at 495 phones.
In the Midlands Prison 96 devices were seized - up fom 30 in 2021.
The number doubled in Portlaoise Prison - with an increase from 11 to 22.
There was also an increase in weapons seized in the two Laois facilities.
24 items were confiscated from prisoners in the Midlands Prison up 7 from 2021, while 17 were found in Portlaoise compared to none the previous year.
That's compared to 1,369 in 2021, according to figures released from the Irish Prison Service.
The amount of hooch seized in Ireland's prisons rose by 75 percent in 2022.
Hooch is an illegal drink where inmates make up an alcohol concoction with whatever they can get their hands on.
The highest amount was recovered in Mountjoy at 255 litres - while 55 was found in the Midlands Prison and 17 in Portlaoise Prison.
Former prison officer John Cuffe outlines how the prisoners make hooch: