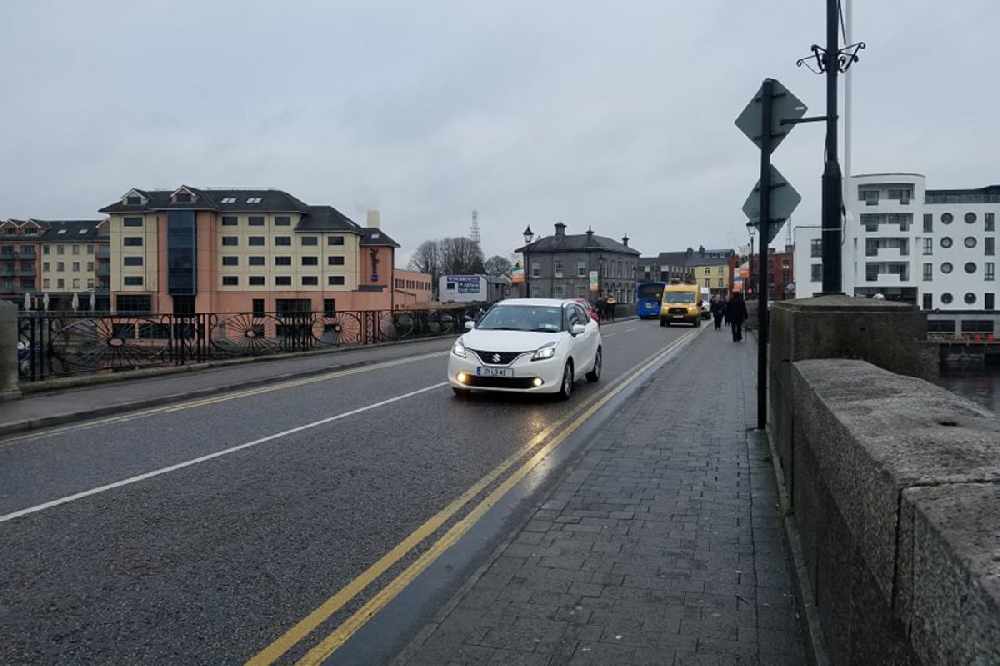 The bridge has been "half-lit" for months.
The lights on one of Westmeath's landmark bridges are set to be restored by the end of the week.
The Custume Bridge, which crosses the Shannon in Athlone town centre, has been "half lit" over the last five months, awaiting repairs.
Fianna Fáil councillor Aengus O'Rourke raised his frustrations at the latest meeting of Athlone-Moate Municipal District on Monday, 3rd October.
He said "it's not good enough" that a key location in the town is presented in such a way.
Councillor O'Rourke added that it poses a safety risk heading into the darker evenings.
In response, Director of Services with Westmeath County Council, Barry Kehoe, noted there is an issue with the infrastructure on the Town Bridge.
He added that the Council's contractor and Transportation Engineer are working on the issue and that they're response will be two pronged.
Mr. Kehoe clarified that the electrical infrastructure serving the lights needs to be replaced with new mini-pillars. However, this will take some time.
He said he's "hoping to have an outcome by the end of the week" to meet the need in the short-term, acknowledging the urgency as the winter months approach.
Councillor O'Rourke said he's satisfied that Westmeath County Council is working on a short-term solution: