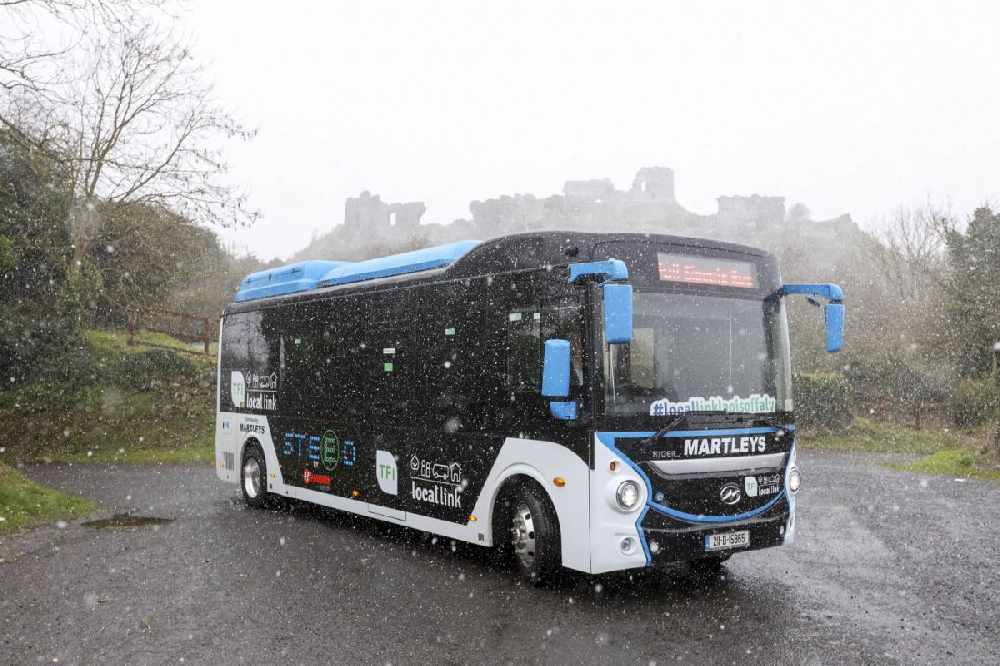 The first electric bus in Ireland arrived in Portlaoise last Friday.
Ireland's first electric bus is on the road in Portlaoise.
The almost silent vehicle, which arrived last Friday, will be part of the Local Link service.
The bus can recharge itself while it drives, and will do 270km per full two hour charge.
Mark Martley says two more buses have also been ordered as part of a ten year programme: