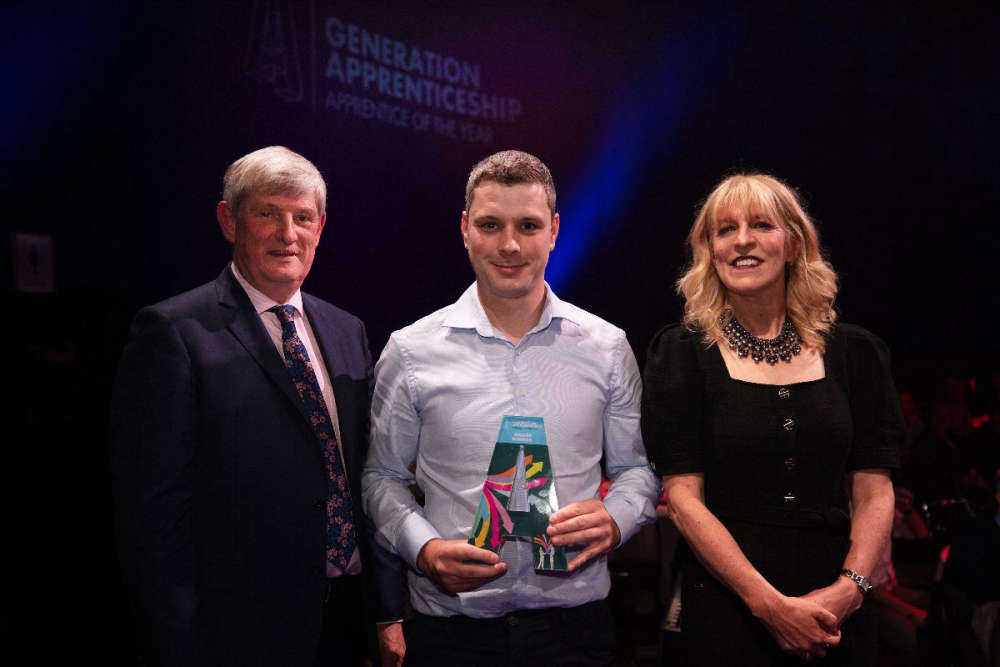 He was one of 14 people to take home an award.
A Laois man has scooped up an "Apprentice of the Year" award.
Portalington's Ronan Dunne, a Transport Operations and Commercial Driving apprentice, was one of 14 finalists to take home an award at the Generation Apprenticeship awards for 2023.
222 nominees were put forward for an achievement.
Mr. Dunne is a full-time HGV driver with Polar Ice in Portarlington.
Polar Ice Ltd says:
"We are thrilled to announce that Ronan Dunne of Polar Ice Ltd, was a category award winner at the 'Apprentice of the Year' Awards held recently in Dublin.
Ronan was one of the Transport Operations & Commercial Driving Apprenticeship nominees put forward for an award.
Ronan's quick thinking and problem-solving abilities are a testament to his innate talent as an apprentice.
His keen eye for identifying opportunities, combined with his swift decision-making skills, demonstrates his capacity to think critically and find innovative solutions in his work.
We are exceptionally proud of all of his hard work and dedication in both his coursework as he progresses through Year 2 of his apprenticeship and as a Heavy Goods Vehicle driver for Polar Ice!"