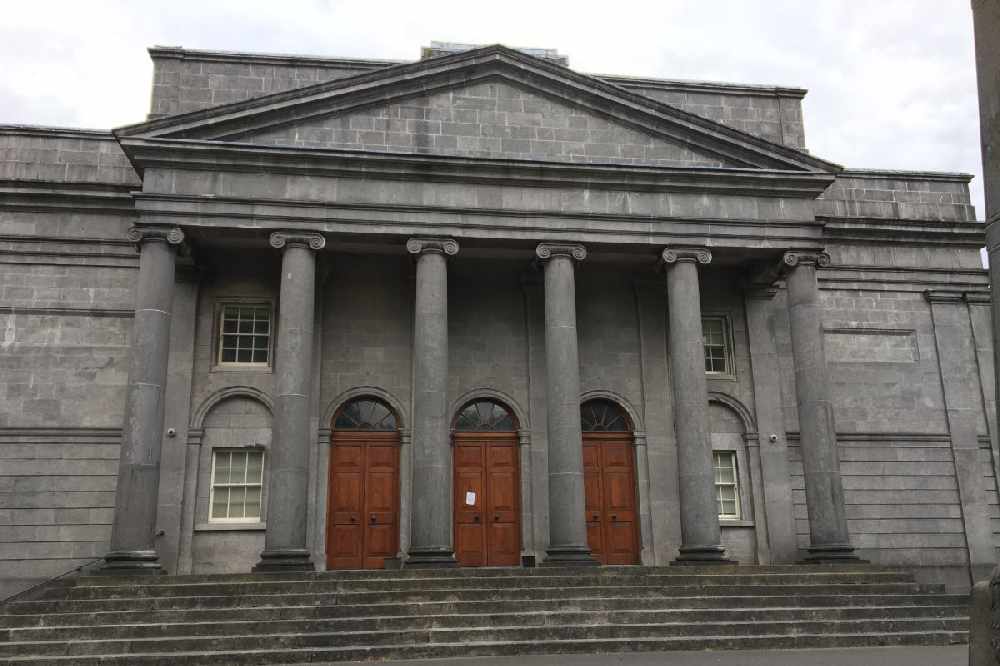 She appeared before the circuit criminal court in Tullamore this week.
A three year suspended sentence was handed down to a Mountmellick woman who failed to offer assistance to an injured person and who failed to give appropriate information to gardaí after she drove over the body of a man on a roadway.
Julieanne McMulkin (40) with an address at Cullenbeg, Mountmellick appeared before Portlaoise Circuit Criminal Court sitting in Tullamore on Tuesday for sentencing after pleading guilty to the charges.
On 21 January 2017 the late Wayne O'Neill (38) left Fleming's shop in Crettyard around 10pm. He was dressed in dark clothing and proceeded to walk in the direction of Castlecomer.
Some time later the Brennan family, Mary who was driving along with Martin and Martina were travelling along the road and observed Mr O'Neill who appeared to be thumbing a lift. She had to take evasive action in order to avoid colliding with Mr O'Neill.
Judge Johnson said that it is not clear how the deceased came to be lying on the road.
During an interview with gardaí Ms McMulkin's she stated that while driving along an oncoming car left its lights on full, dazzled her and she could not see for a couple of minutes.
She continued driving with her lights on dim when she saw a dark object on the road which she couldn't make out what it was and drove over it. Her son who was with her in the car looked back and told her that there was a man dead on the road. She stopped her car, got out, but didn't go over to offer assistance.
She told gardaí that herself and her son were in a state of shock and didn't know what to do, so they drove off and left the scene. However, immediately after the impact her son Quenton rang the gardaí to say that there was a man on the road. She continued on her journey to Carrol's pub in Crettyard to collect her mother and sister. She left them home and returned to the scene of the accident.
Sometime after the accused had hit Mr O'Neill, a coach driver Cecil Tivan came upon the body on the road, stopped and went to offer assistance. Another lady, Caroline O'Neill, came on the scene in her car. She realised that the person on the road was her first cousin Wayne O'Neill.
While Mr Tivan was seeking assistance Stephanie Wilkinson came on the scene, passed out Ms O'Neill's car and tragically ran over the body of the late Mr O'Neill.
After returning to the scene that night the accused told gardaí she had seen the deceased on the road and had driven around him. The next day gardaí noticed damage to her car and immediately confessed that she had driven over the late Mr O'Neill, panicked and had left the scene.
In a Victim Impact Statement the mother of the deceased Kathleen Fitzpatrick described how she finds it difficult to sleep following the tragedy.
In her statement Judge Johnson said that she, "finds it very difficult to pass the location where Wayne was killed and tries to avoid the area as much as she can. She says that not a day goes by that she doesn't think of Wayne and that she misses him more and more each day. She is saddened by the fact that she never got the chance to say goodbye. Poignantly, she says that she would give anything for a few last moments to say goodbye and to tell him how much she loved him."
In another Victim Impact Statement from Lisa Walter O'Neill, the mother of Wayne's son, Cian, who was seven year old when his dad died, Judge Johnson said that she "describes Wayne as a loving father who played football for hours with his son and how difficult it was for her to explain to Cian that his dad had gone to heaven. She describes Wayne as someone who was funny, kind and hard-working. She also relates that Cian was Wayne's pride and joy. That he loved spending time with him.
"She says that because of his untimely death Wayne has missed many milestones in Cian's life, including his First Holy Communion, his first win of an u-12's football final, swimming without armbands and even his first Valentine's Day card. She says that their lives will never be the same. That it is heartbreaking to think that a young boy has lost the opportunity to have his daddy in his life."
Judge Johnson said: "It would appear that Wayne did receive catastrophic injuries in the initial impact with Ms McMulkin's car. It is impossible to say if he would have recovered from his injuries."
He noted that the accused had expressed remorse for her offending and that a Probation Officer "is satisfied that the accused is genuinely remorseful for her actions."
He also took into consideration a forensic psychological report on Ms McMulkin, who is the mother of five children, one who was born since the incident, which was furnished to the court .
In the report the judge noted that she told the forensic psychologist that, "she was extremely remorseful for the offence and that she thinks about the accident every day."
He said that Ms McMulkin has been assessed as being at low risk of re-offending and has no issues with alcohol or drug use.
Passing sentence Judge Johnson said: "It is clear that the accused is not an inherently bad person and does not have a history of criminality. On the day she drove over Mr O'Neill she made a serious and grave error of judgement by driving away from the scene without rendering assistance. She realised the error of her ways and within 24 hours of the incident made full admissions to the gardaí.
"Had the accused remained at the scene she would not be facing these charges. Her decision to leave Mr O'Neill in the middle of the road with catastrophic injuries is, in the cold light of day, difficult to understand. She clearly didn't think through her actions when she panicked and left the scene."
In respect to the charge of failing to remain at the scene of an accident Judge Johnson imposed a three year sentence, suspended for five year on her own bond of €500 with conditions to keep the peace and be on good behaviour for five years and that she submit herself to supervision by the Probation Service for 12 months.
Regarding the charge of providing false information to gardaí Judge Johnson imposed a sentence of 240 hours of Community Service in lieu of three years imprisonment and disqualified Ms McMulkin from driving for seven years.