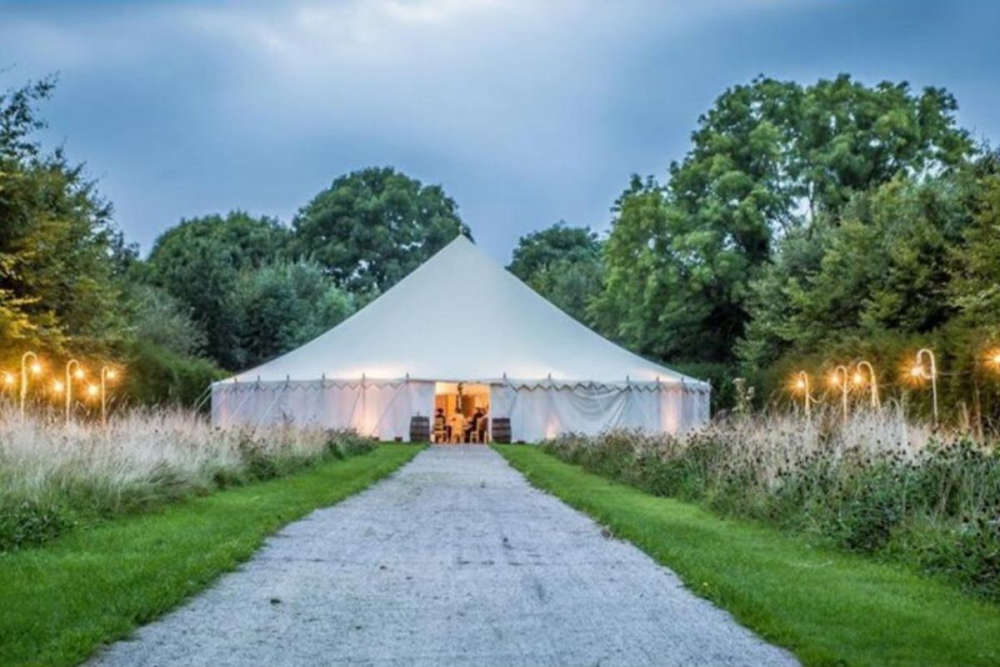 13 counties were represented across 26 categories at this year's SaveMyDay.ie 'Irish Wedding Venue Awards.'
A Laois wedding venue has been recognised as one of the best places in the country to say 'I Do.'
Ballintubbert Gardens and House in Stradbally has nabbed two honours at this year's SaveMyDay.ie Irish Wedding Venue Awards.
The spot has retained its title as 'Best Outdoor Wedding Venue,' and also grabbed a Judge's Choice Award.
13 counties were represented across 26 award categories at this year's event.
Shell Holden, wedding expert and co-owner of SaveMyDay.ie says:
"At popular Irish wedding venue platform SaveMyDay.ie, we are proud to announce the wonderful winners across the 26 award categories in this year's SaveMyDay.ie Irish Wedding Venue Awards.
This year's deserving winners are located across 13 counties with Kilkenny's Mountain View taking the top spot in three categories, the most of any wedding venue, including Ireland's Best Alternative Wedding Venue, Ireland's Best Festival Wedding Venue and an acclaimed Judge's Choice award.
Four wedding venues received two awards each including Kildare's exclusive The Abbey, Sligo's luxury Markree Castle, Laois' impressive Ballintubbert Gardens and House and West Cork's family run Fernhill House.
Dublin City's spectacular MoLI, Museum of Literature Ireland, Kerry's beautiful coastal venue of Jacks' Coastguard Restaurant and Laois' historic estate of Ballintubbert Gardens and House all retained their number one positions for two years running as Best Cultural Wedding Venue, Best Waterside Wedding Venue and Best Outdoor Wedding Venue respectively."