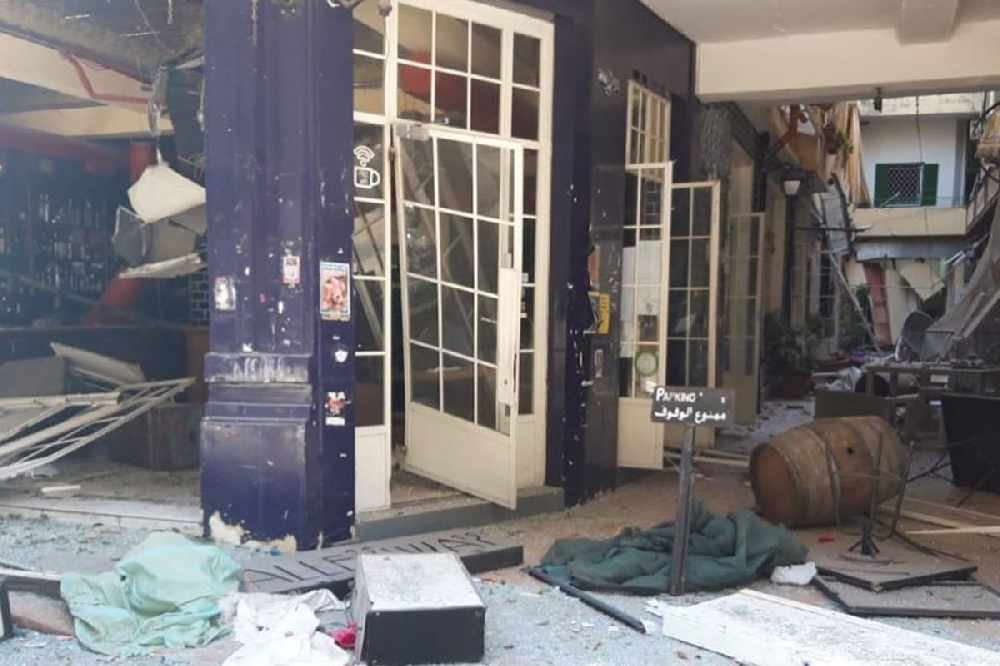 Photo credit: Facebook/Aaliya's Books
Her bookshop and cafe have been badly damaged.
Emergency supplies are arriving in Beirut to help the hundreds of thousands of people whose lives and homes were shattered during the port explosion on Tuesday.
The blast - so severe it flattened the Lebanese city's harbour - has killed at least 135 people and left 300,000 homeless.
It's believed to be the largest non-atomic explosion in history, according to researchers in Sheffield University.
A number of officials are under house arrest - after the country's prime minister blamed the blast on the unsafe storage of nearly 3,000 tonnes of ammonium nitrate.
Many residents have accused the Lebanese government of corruption, neglect and mismanagement.
Activist Hiyaat Nazer is one of them:
A Laois woman was among those caught in the blast.
Niamh Fleming Farrell's bookshop and cafe in Beirut were damaged on Tuesday evening.
She says they're overwhelmed by the number of people who have offered help in the clean up process.