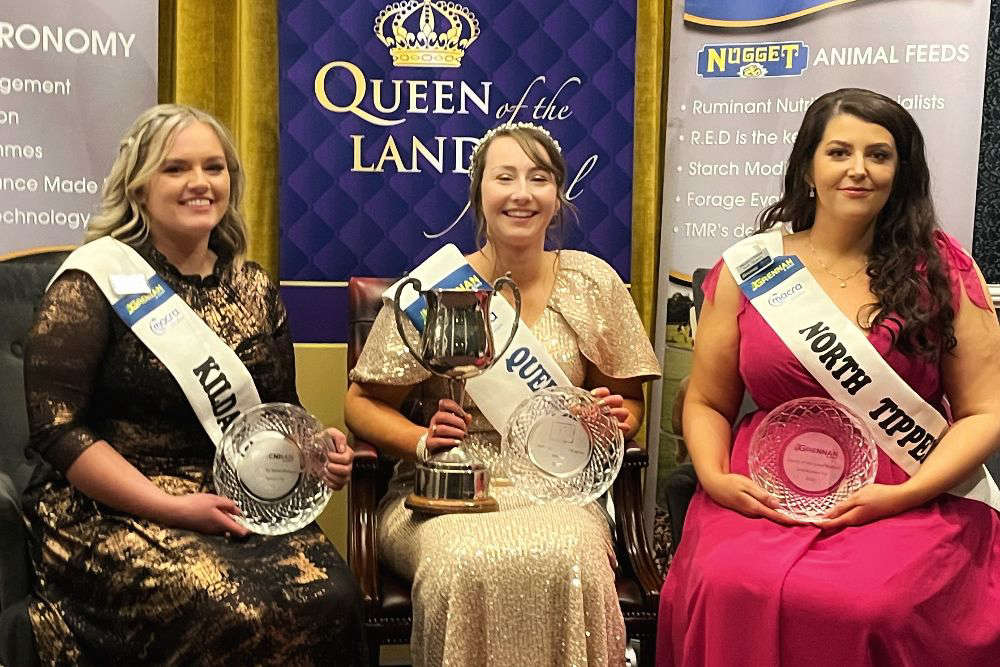 The 59th annual Macra festival was held in the midlands last night.
Limerick is home to the 2023 Queen of the Land.
Accountant Sarah Baker was crowned at The County Arms Hotel in Birr for the culmination of the 59th annual Macra festival.
Kildare's Katie O'Neill and Reanne O'Dwyer from North Tipperary were runners up.
The event recognises rural women not only in agriculture but across a diverse range of professions.
Here is the moment that Midlands 103's Will Faulkner revealed the winner: