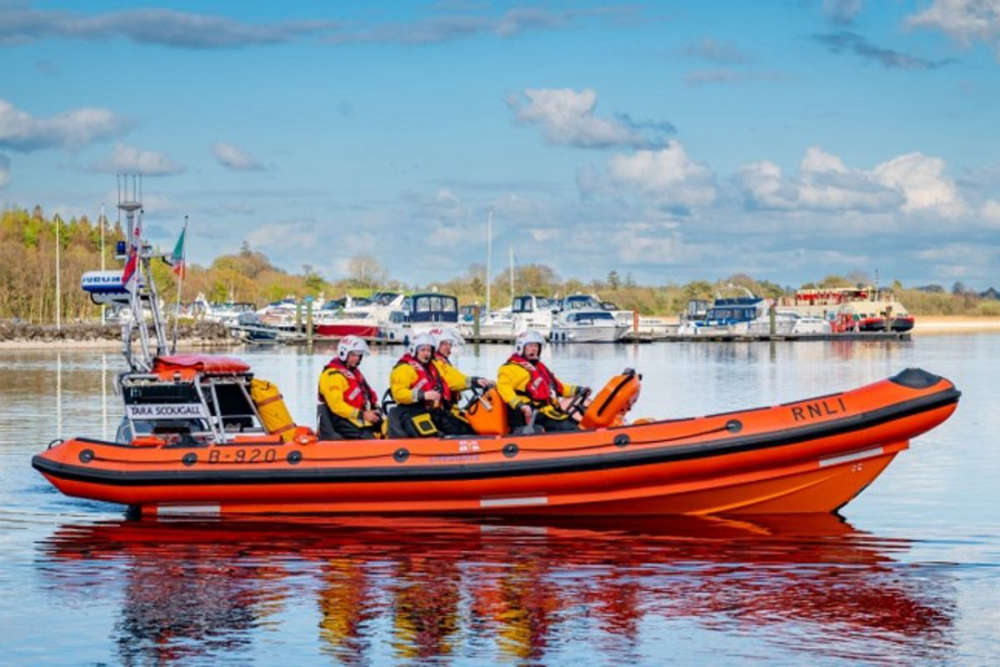 No one was injured.
Lough Ree RNLI volunteer lifeboat crew was tasked to assist 6 people on board two cruisers which ran aground on the lake in the past week.
A 40ft cruiser was the centre of attention last Friday after the boat, with two people on board, struck rocks near Nun's Island.
Volunteer crews spent 90 minutes trying to remove the craft.
The two on board decided to remain there for the night.
With no improvement in the situation overnight the two people advised Lough Ree RNLI on Saturday morning that they wished to be taken off the cruiser.
They were then transferred to the Lakeside Marina on the Westmeath shore.
Earlier last week, at lunchtime on Thursday volunteers were tasked, by the Irish Coast Guard, to go to the assistance of a cruiser with four people on board which had become beached on the Hexagon Shoal in the south of the lake.
All four people on board wearing life jackets and uninjured.
The boat was towed from the rocks to safe water and continued north under its own power.
Kevin Ganly, volunteer Lifeboat Operations Manager at Lough Ree RNLI said:
'Lake users need to be extra vigilant because of falling water levels on the lake this month. More than 20 of the charity's volunteers responded to call-outs last week and I want to thank them for their commitment and dedication to keeping people safe on the water.'