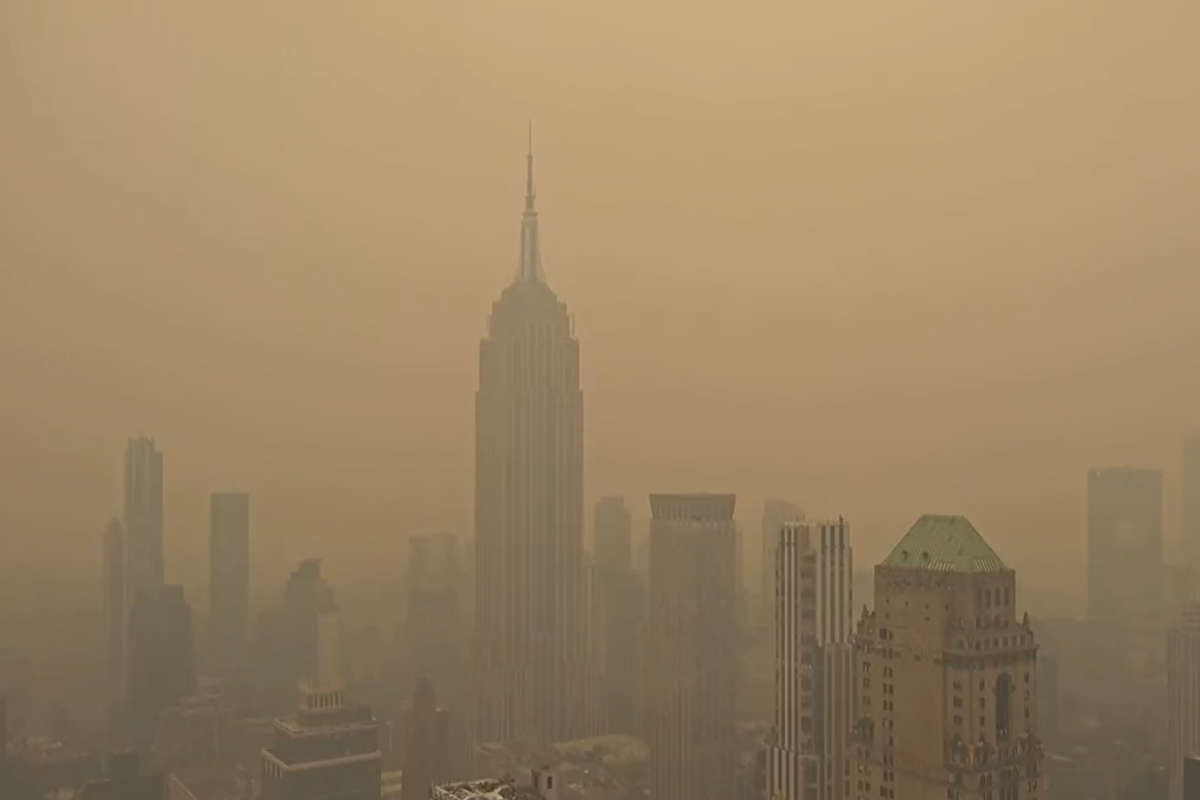 Photo Credit: Twitter @Earthcam
The source is a number of wildfires in Canada.
Smoke from the wildfires in Canada has been detected in Norway.
Scientists don't believe the smoke will be harmful to the Norwegian public's health, but there will be a smell.
Canadian officials say this is shaping up to be the nation's worst wildfire season ever.
One million face masks were distributed around New York yesterday in an effort to protect residents and tourists from smog.
Laois Offaly Fianna Fáil TD Sean Fleming was there on a government trade mission - he says he's never seen anything like it:
Wildfires ravaging swaths of Canadian forest have brought smoke and haze to the eastern United States. Watch as #EarthCam witnessed New York City turn an otherworldly shade of orange as the smoke smothers the city. pic.twitter.com/G8TSvOpaT0

— EarthCam (@EarthCam) June 7, 2023