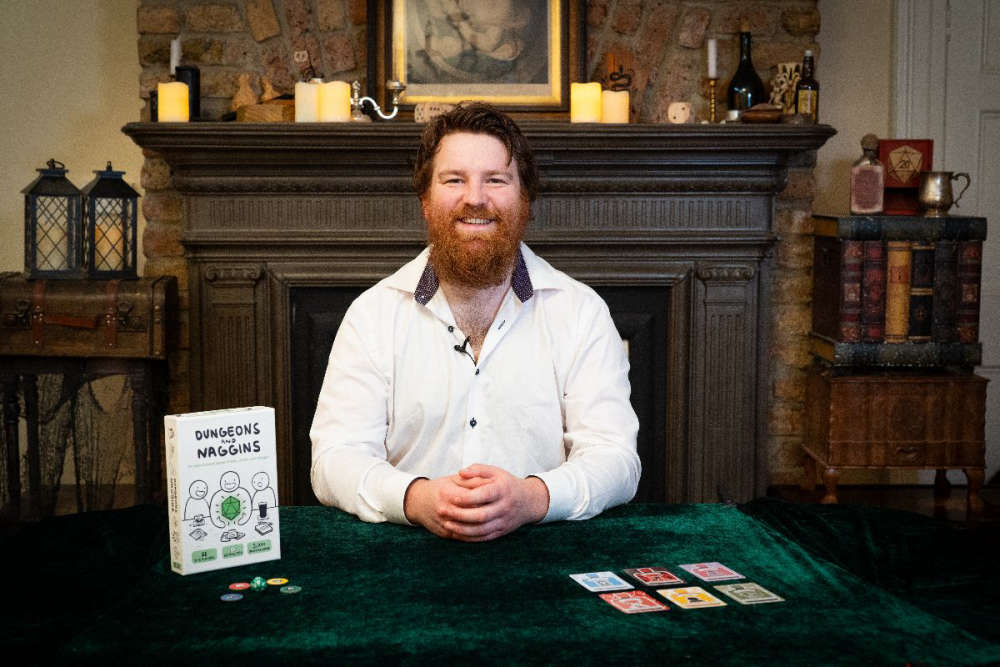 Its target of €3k was easily met and beaten.
A new Irish board game created by a midlands man has smashed its fundraising goal.
'Dungeons And Naggins' is a comedic twist on popular role playing game, "Dungeons and Dragons," where players must go on wild adventures after waking up in a dungeon.
This new version allows you to fight historical figures with a chicken fillet role.
The game was aiming for funding of €3,000 but has now surpassed €22,000
Creator, Laois comedian Steve Bennett, says he has been blown away by the support: