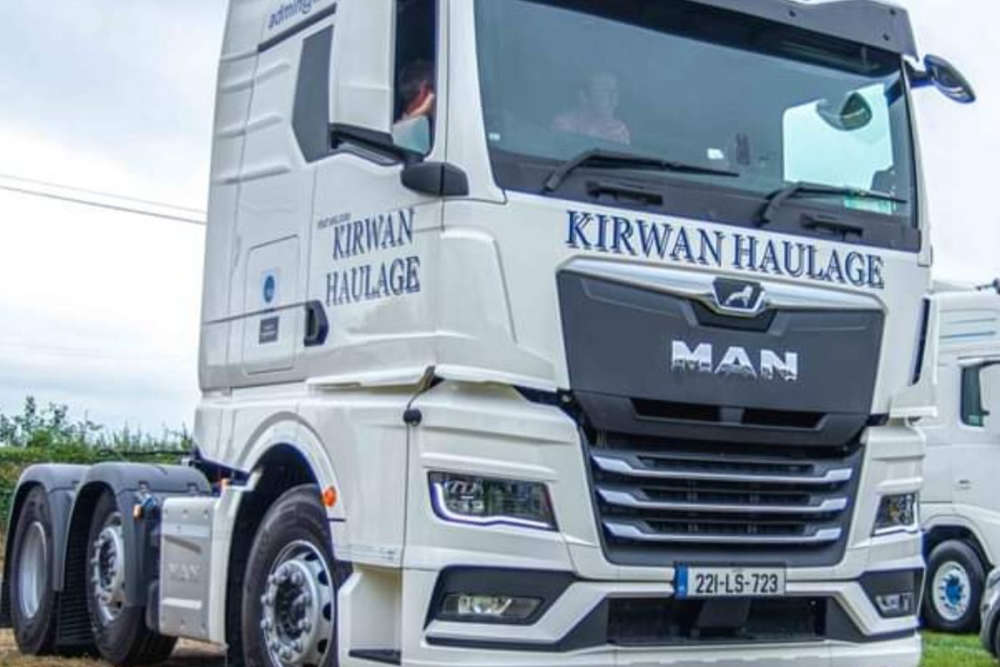 The family business has environmental objectives for the next 12 months.
A midland haulage company is being acknowledged for its movement towards environmental improvements and health and safety standards.
Kirwan Haulage Ltd in Kilbricken were awarded the ISO 45001 and ISO 14001 for its environmental management strategy and the ISO 9001' for Quality Control, Health and Safety.
The business uses low emission vehicles and are exploring the use of alternative fuels such as biofuels to further reduce emissions.
Newer vehicles have an automatic stop -start systems which turn off the engine when the vehicle is stationary.
They also are tracked with a monitoring system to reduce travel time for deliveries and collections.
Energy saving lighting is in use in their offices, yard and warehouses.
The business has reduced transport distances by combining shipments for the same area of the country and collecting them on the same day.
The company has set environmental objectives for the next 12 months and a Health and Safety plan for the next 12 months, with yearly audits.
Managing Director, Martin Kirwan says:
"It was a rigorous process to get this stamp of approval for the changes we have made to reduce our carbon footprint; We had to provide verifiable documentation to demonstrate the systems we have in place and show that they are implemented and understood by all our colleagues here. We had to ensure a management system is in place and a risk assessment register is in place for everything we do. Our hard-working staff regularly complete further training to help us remain ahead of the requirements necessary to be fully compliant and proactive around environmental changes. It's the way forward; we now have documented policies, procedures and structures in place, a proven framework to develop an effective environmental management system".