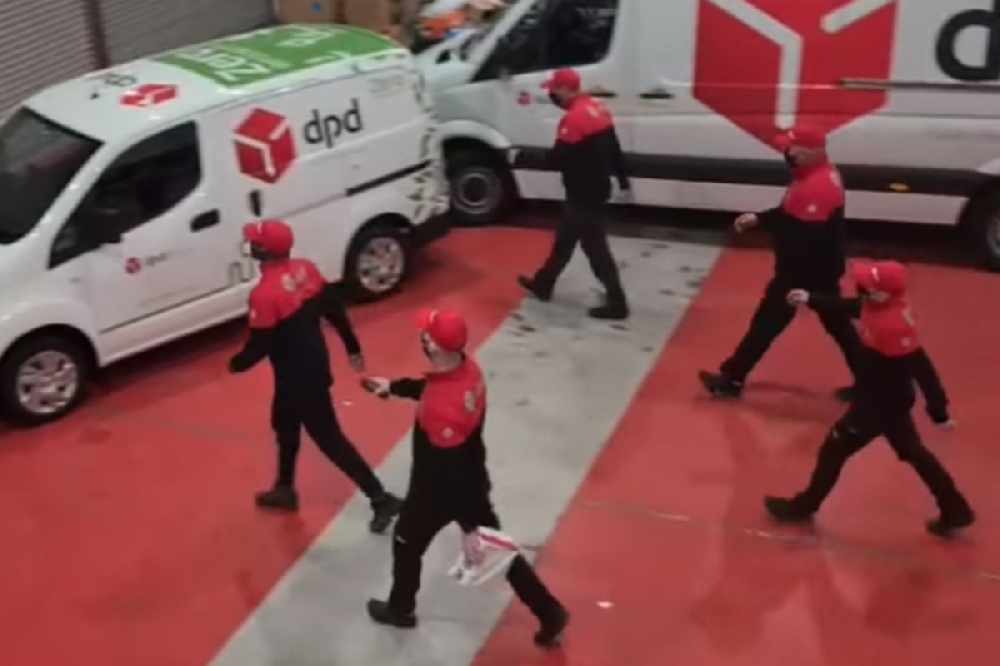 The Jerusalema challenge has gone viral.
Businesses, groups and individuals in the midlands have answered a challenged set out by the Gardaí.
Members of the force posted their video of Jerusalema challenge on social media last week and asked members of the public to share their attempts.
Lidl staff in the retailer's Mullingar Regional Distribution Centre stepped up to the Gardai's #JerusalemaChallenge in a bid to lift spirits across the country. Lidl's video which has amassed more than 300,000 views on Facebook features 10 of the retailer's locations across Ireland and Northern Ireland.
Mullingar staff featured in the video are Liz Yeates, Gabriela Gallova, Rita Broderick, Martina Katana, Richard Penrose, Deniss Sorokins, Tony Gannon, Declan Clynes and Mel Gillen, and their colleagues in Edenderry Jolita Rakauskiene, Edita Nikitiniene, Agne Dabasinskiene, Martin Osip, Jade Oglesby, Louise Delaney and Laura McLaughlin were also featured.
Thanks to @GardaInfo for getting the ball rolling with the #JerusalemaChallenge and a huge thanks to Team Lidl for taking part! pic.twitter.com/PyyH4VOx17

— Lidl Ireland (@lidl_ireland) February 10, 2021
Ealga Lodge Nursing Home were one of the first to respond to the challenge. The staff and residents of the Shinrone facility amassed almost 350,000.
Workers in DPD in Athlone have also been showing off their moves.
Teachers in Offaly stepped up and showed their students what they could do.
A little snippet of out teachers taking part in the Jerusalema Dance challenge before Christmas. @emma_okelly . Well done to @GardaTraffic for their excellent performance in reply to the @swisspolice pic.twitter.com/DIGTsl68VV

— St. Brendan's CS Birr (@stbrendansbirr) February 3, 2021
Rory from Rory's Stories has gotten in on the act. The comedian, who's father is from Offaly, got dressed up for the occasion.
Here's our dance challenge effort...

Posted by Rory's Stories on Wednesday, February 3, 2021
A Laois pharmacy has also shared their video of the viral dance challenge. The staff of McElwee Total Healthcare have had thousands of views since the clip was shared on their social media accounts.
MCELWEE JERUSALEMA CHALLENGE 👯💃🕺
Here we go!!! As promised and to lift spirits we have met the challenge head on and hope it raises a smile and perhaps a chuckle or two!#gardajerusalema #laois #jerusalemachallenge @LaoisToday @LaoisNews @Laois_Chamber @LaoisLoving pic.twitter.com/huVw6Wgu25

— McElwee totalhealth Pharmacies (@PeterJMcElwee) February 9, 2021
Garda Orla Clarke, who is stationed in Birr, was one of those who took part in it. She was asked to perform some Irish Dancing after she spent years on tour with River Dance.
The clip has been viewed more than 1.3m times on Twitter.
The teachers in Mountmellick Community School have been busy teaching but also dancing this week.
Staff at Mullingar and Edenderry Lidl got their dancing shoes on, to take on the Jerusalema dance.
And the staff at Rose Finlay Total Health Pharmacy in Tullamore also got their grove one.