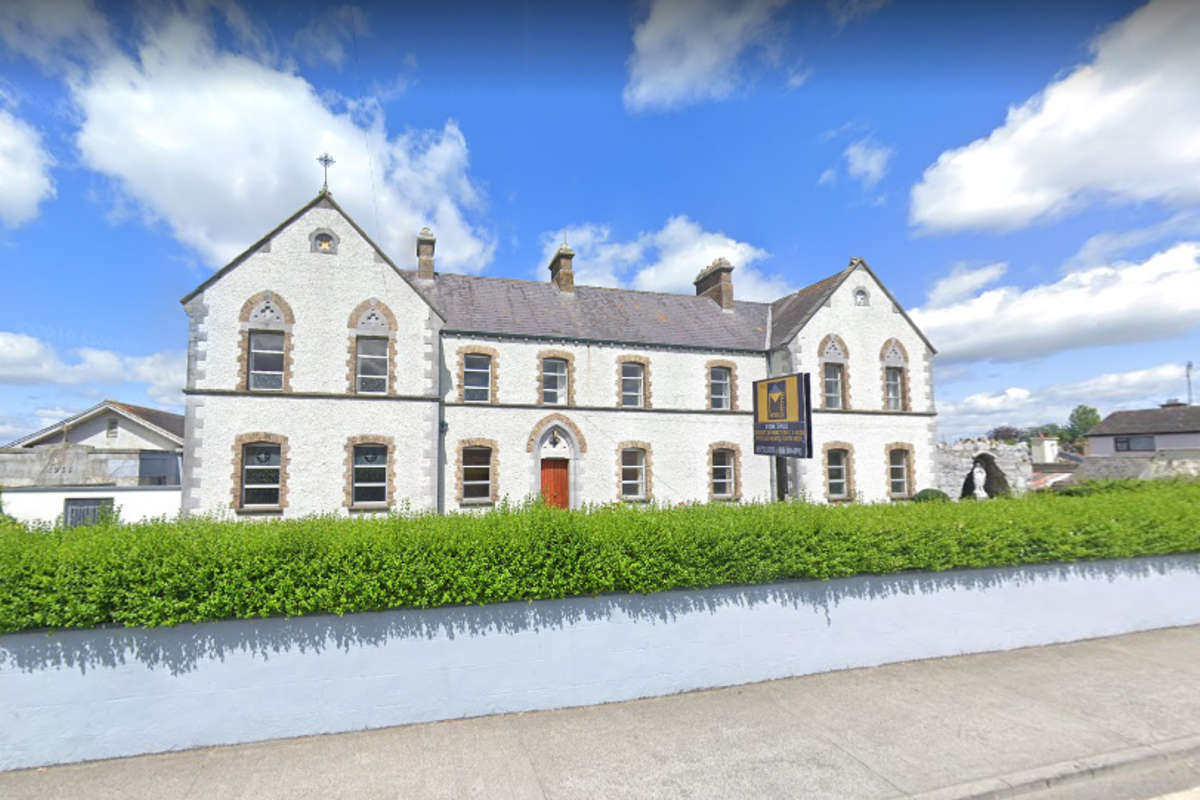 Photo Credit: Google maps
There had been plans to convert the convent into an alcohol rehabilitation centre.
A former convent in the midlands will be turned into an accommodation centre for Ukrainian refugees.
The former Sisters of Mercy Convent in Kilcormac was due to become an alcohol rehabilitation centre, before the decision was appealed.
Serenity Home Limited had gotten the green light from Offaly County Council in 2021 to convert the convent, which had closed over 50 years ago.
It's expected the move would have created at least 10 jobs for the town.
Objections to the development were made to An Bord Pleanalá, and permission to go ahead with the proposal was rejected.
The site has been used as a bicycle maintenance training centre since.
Now, the convent will be converted to an accommodation centre for refugees fleeing the war in Ukraine.
Over 550 Ukrainians have arrived in Offaly, according to latest the CSO figures - it's expected at least 24 of those will be housed in the facility in its first phase.
However, concerns are being raised that Kilcormac doesn't have the services to support an influx of Ukrainian refugees.
Independent Councillor John Leahy says those appealing the proposal for the alcohol addiction centre weren't looking at the bigger picture: