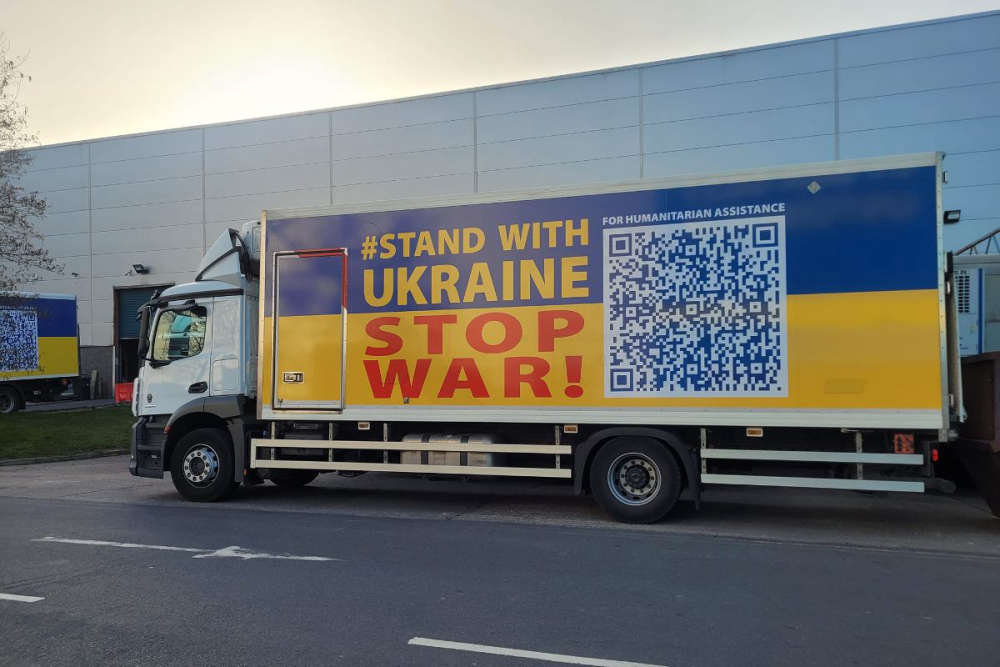 He's been volunteering at a refugee centre for the last two weeks.
A Westmeath man, helping with the humanitarian crisis in Ukraine, says it's hard to comprehend what's happening.
Colm Smullen from Smullen Couriers in Mullingar first delivered aid to Przemysl, on the Polish border in March.
He returned with more supplies on April 2nd and has remained there as a volunteer since.
His 14 year old son Dara is there too and helping with kids and teenagers who are crossing the border.
The Mullingar man says some of the scenes are heart-breaking, with those who are seriously ill and in need of medical treatment among the displaced people.
He says hundreds of people - including unsupervised children - are queueing for up to five hours to get through the border checkpoints, with no toilet facilities available.
He's been describing the experience to Ronan Berry on Taking Care of Business - and telling him about the extra passengers he's picked up for his return journey...