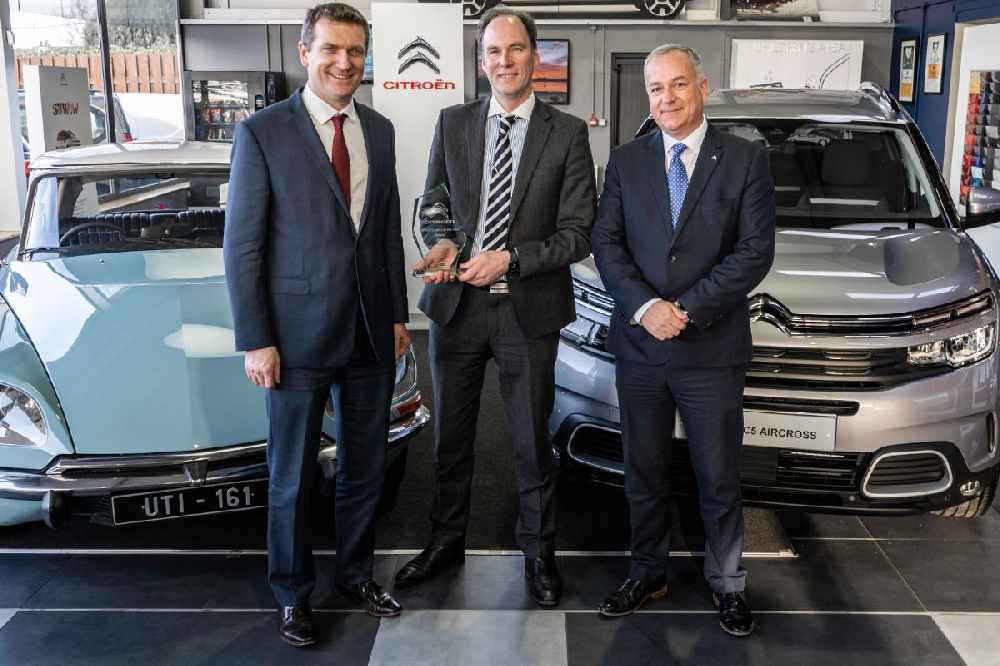 The business was up against 23 other garages nationwide.
A midlands dealership has been named as the Citroën Dealer of the Year 2019.
Hugo Loonam Motors in Offaly was up against 23 other Citroën garages nationwide to land the title.
Speaking at the presentation of the award at Hugo Loonam Motors, Pat Ryan Managing Director of Citroën Ireland commented. "I am delighted to present and congratulate Hugo and his team on winning Dealer of the Year 2019. Hugo has a vast knowledge of the Automotive industry and this award is testament to the work he has done to build and grow this fantastic family run business which is the envy of most other dealerships throughout the country. Month in month out, the business performs, without fail and significant investments in IT and software updates have helped the Dealership overcome the car market decline and continue to grow its Citroën sales. Hugo Loonam Citroën is the networks most consistent performer over the last few years, who from his base here in Offaly achieves sales volumes usually only seen in areas with much higher population demographics."
The business, which was established in 2008, currently employs 22 people at his dealership in Cloghan.