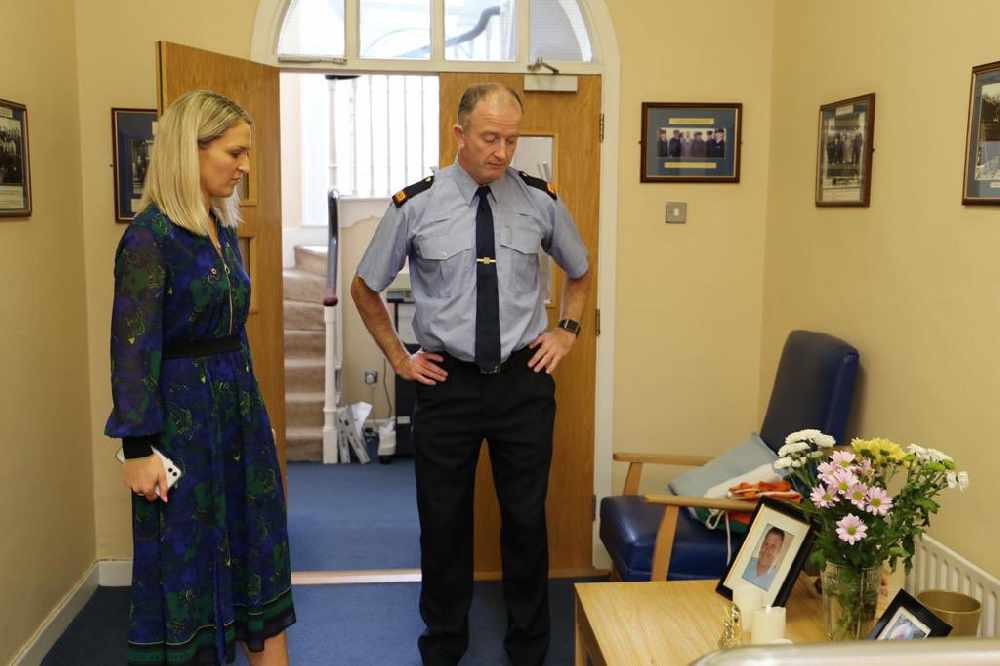 Justice Minister Helen McEntee and Garda Tony Golden paying tribute - credit: Twitter/@HMcEntee
Aaron Brady is facing at least 40 years in prison for capital murder.
Aaron Brady is facing a minimum of forty years in prison after being found guilty of the capital murder of Detective Garda Adrian Donohoe.
The 29-year-old, from Crossmaglen, Co. Armagh, shot the father-of-two during an armed robbery outside a credit union in Co. Louth in 2013.
Adrian Donohoe's wife Caroline, a now retired Garda, paying tribute to all those who worked so hard to bring her husband's killer to justice:
On January 25th 2013, Aaron Brady was part of an armed gang, who targeted a cash convoy that Detective Donohoe was escorting from Lordship CU to Dundalk.
Without hesitation, the then 21 year old shot the local detective in the face. The gang stole €7,000 in takings from another car before making good their escape.
Brady fled to the US, where a New York based barman overheard him shouting his mouth off about shooting a Garda.
He was found guilty today of capital murder, which means he'll spend at least 40 years in prison. On Monday, he was convicted of taking part in the armed robbery.
His sentence hearing will take place in October.
Speaking outside court after today's verdict was delivered, Adrian's brother Detective Garda Colm Donohoe pleaded for help in bringing the other gang members to justice:
Retired Detective Inspector, Mullingar's Pat Marry, who led the investigation into Adrian's murder, says he's satisfied with today's verdict: