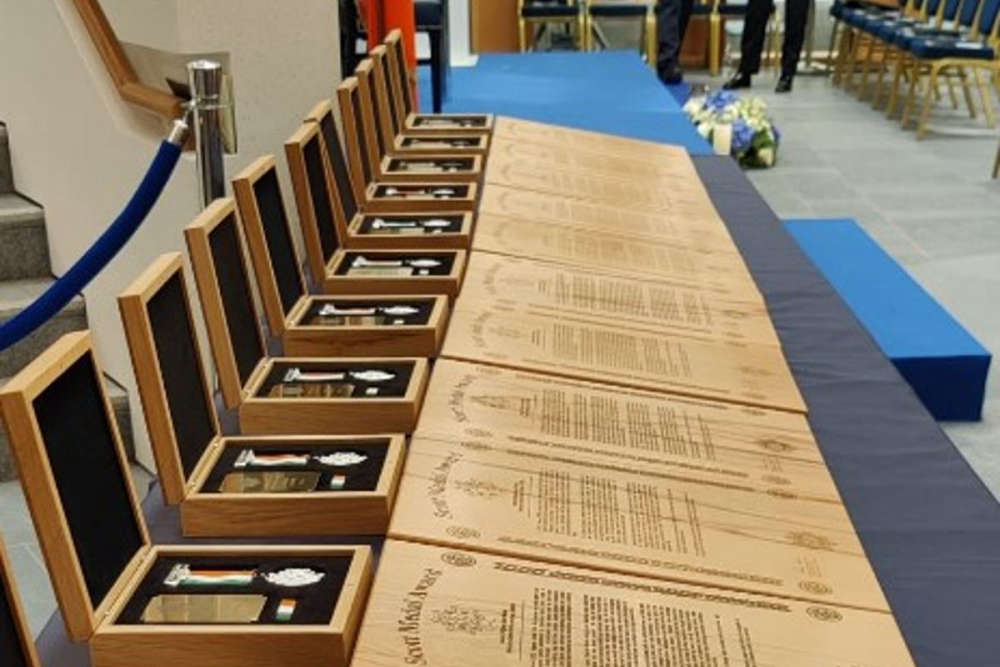 Photo Credit: Twitter/@gardainfo
Sergeant Daniel Kelleher was providing armed cover when he was shot.
A Westmeath garda, who provided armed cover to other Garda members who were escorting Don Tidey to safety after he was abducted by the IRA has been acknowledged for his bravery.
Sergeant Daniel Kelleher was given a Bronze Scott Medal Posthumously for his role in rescue in 1983.
The IRA hideout was discovered and Mr. Tidey was released from capture.
During the course of the search Garda Gary Sheehan and Private Patrick Kelly were shot, fatally wounded and died at the scene.
Despite the active shooting and in full knowledge of the potential danger, Detective Garda Kelleher provided armed cover to other Garda members who were escorting Mr. Tidey to safety. A car then approached at high speed and a number of shots were discharged by the occupants of the car.
This resulted in Detective Garda Kelleher being shot and injured in both legs.

Subsequently, three people were convicted relating to criminal charges arising from their involvement in the abduction of Mr. Tidey.
11 Scott Medals for bravery have been awarded to serving, retired and deceased members of the Gardaí at a ceremony in Dublin today.
The four Gardaí who apprehended Stephen Dowling from Carlow, a deer-hunter on alcohol and cocaine, who randomly started firing shots in Glenties in February 2020 have received Silver medals.
Sergeant Edward Griffin says he and his colleagues were committed to protecting locals: