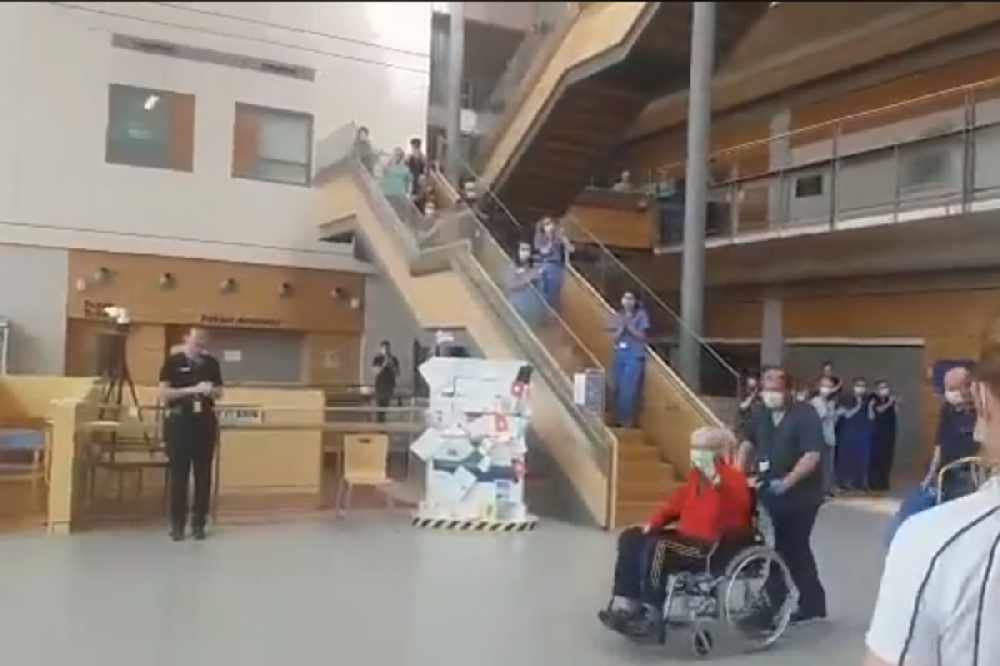 He's heading home after battling the virus.
Tullamore Regional Hospital has discharged its first patient who was treated on a ventilator for covid-19.
He had been treated for the virus in Intensive Care, but is now heading home.
Staff gathered earlier to celebrate the good news and wave him off.
A spokesperson for the HSE says "we wish this patient the very best in their continuing journey to recovery."
Absolutely brilliant to see a full recovery from our hospital, great job to all the healthcare workers in The Midlands regional Hospital Tullamore 👏👏👏👏👏👏👏👏👏👏👏👏👏 🇮🇪🇮🇪 Our first ventilated patient has been discharged from Tullamore Hospital today, he was in medical one to icu then discharged out of surgical.🇮🇪🇮🇪

Posted by Alan Murphy on Friday, May 8, 2020