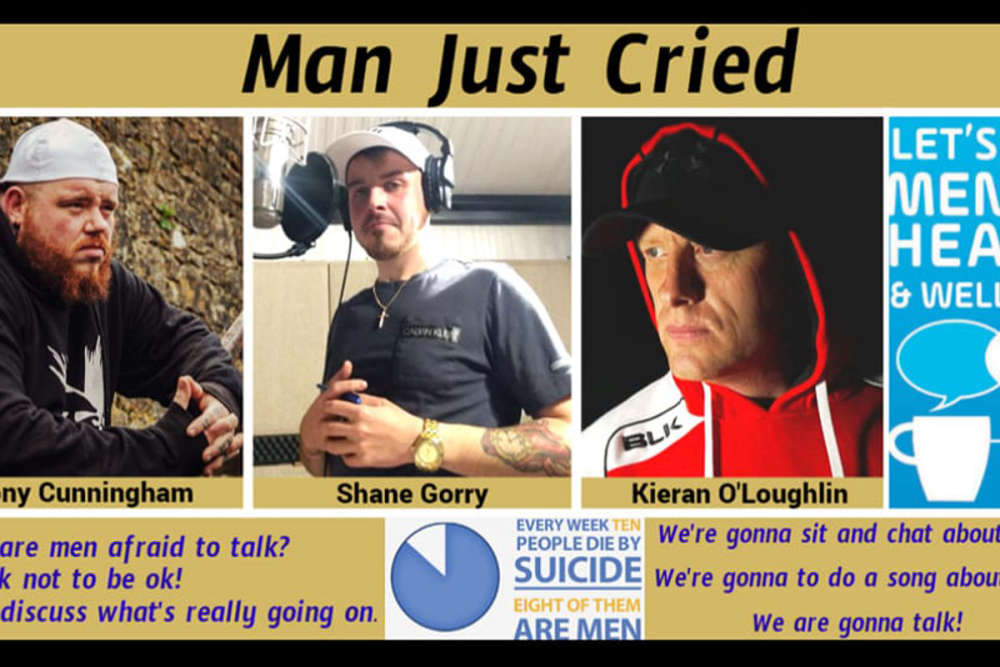 Photo Credit: Shane Gorry Twitter
Shane Gorry is using his own experiences to launch the ''Man Just Cried'' initiative.
An Offaly musician is calling on men to open up about their feelings, to avoid spiraling into mental illness.
Shane Gorry is launching the "Man Just Cried" campaign to provide support for men suffering from mental health problems in silence.
He says he struggled with addiction for years due to underlying problems of self-image and entered rehab after being dismissed from the army for drug driving.
The Tullamore singer hopes the project will encourage men to share their own experiences: