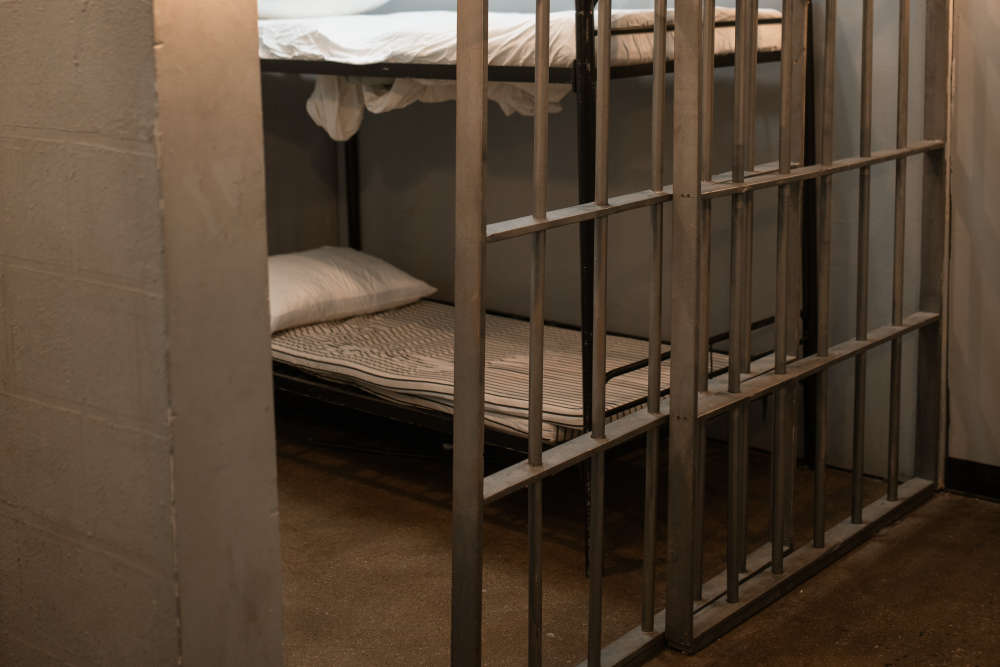 Stock Image
Nationally, there were more people in jail than beds available yesterday.
The number of people in Irish prisons has exceeded the number of beds available.
In total, 4,416 people were in jail across the prison estate in Ireland yesterday, with only 4,411 beds available.
In the Midlands Prison, the 875-bed facility was at 99% capacity, with just ten beds left unoccupied.
That figure is 92% in Portlaoise Prison, where 213 of the 231 beds were full yesterday.
Figures published on the Irish Prison Service website this week, showed the combined capacity across prisons in the Republic of Ireland has now hit 100%.
A female prison in Limerick has reached highs of 164% capacity, as numbers continue to grow.
It was also reported that almost 50 people were sleeping on mattresses in prison in the last few weeks.
The Irish Penal Reform Trust has described the overcrowding as a "a watershed moment for Irish prisons" and that the prison population is "growing at a worrying rate."
The IPRT wants "strong action" from the Government, and for it to address the problem immediately.