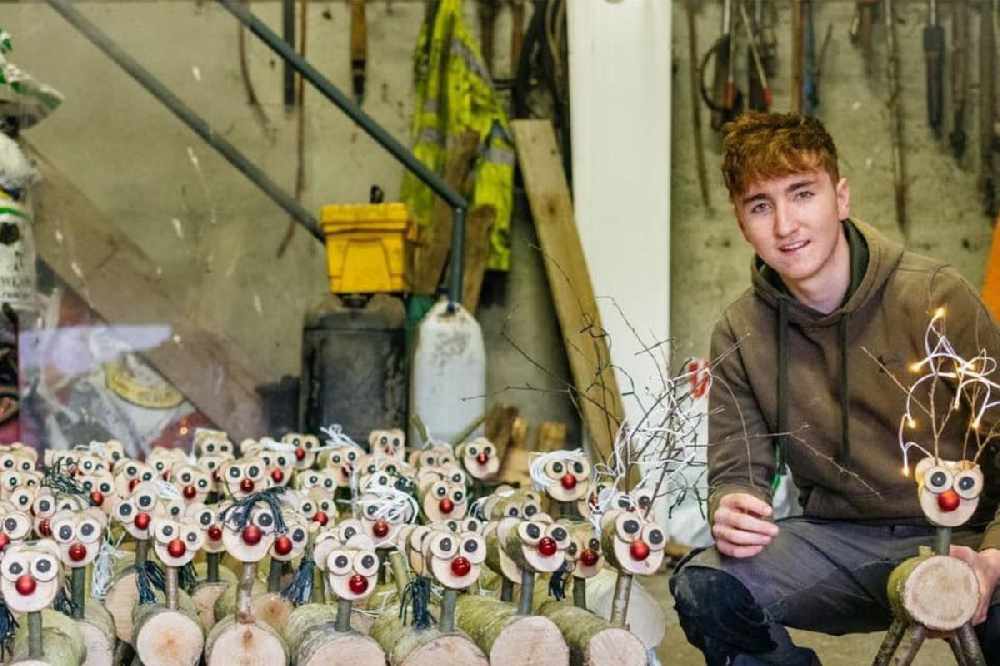 Photo Credit: Paula Nolan
Anthony Gorman credits his father for his woodwork skills.
A midlands student who makes wooden reindeers is receiving thousands of requests after a Facebook post gained traction.
15 year-old Anthony Gorman has had over 3,000 orders since publishing a picture of himself beside the miniature Rudolphs.
He can make 200 of the festive animals over the course of three nights in his father's shed.
Anthony says the idea for the business started out when he wanted some pocket money last year.