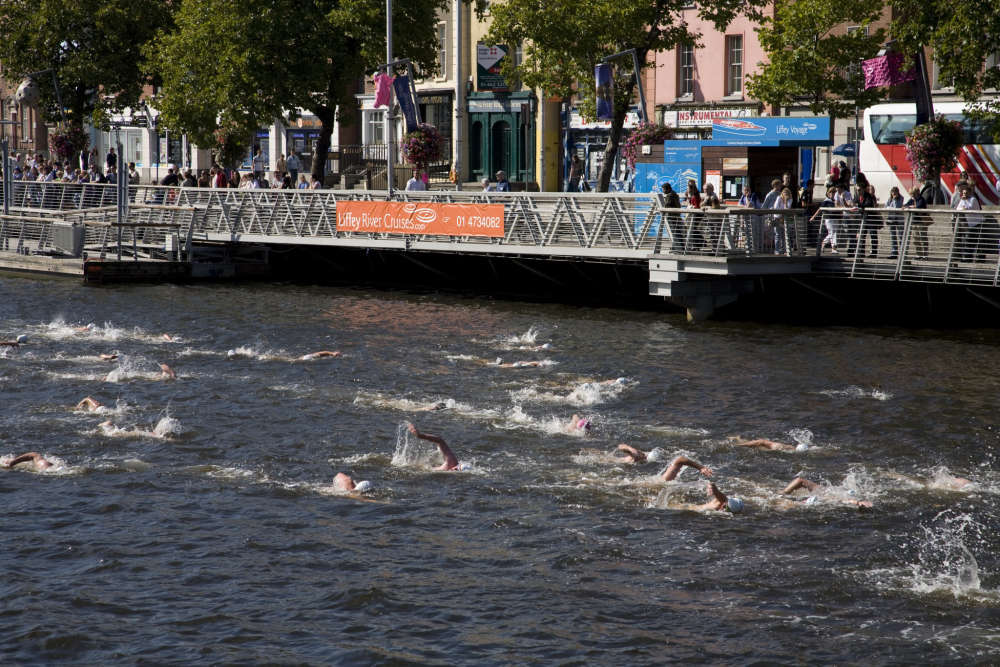 They were heading upstream for the first time in the event's history.
Swimmers have described racing in the Liffey Swim going upstream as 'odd.'
The event took place this afternoon having been cancelled last year because of the lockdown.
For the first time in history competitors raced from the East of the city to the centre.
Alastair Gerrard swam in the men's event - he says he's delighted he did it:
Eimear and Valerie are from the Pirhana swimming club, Portarlington, explain why they took part today: