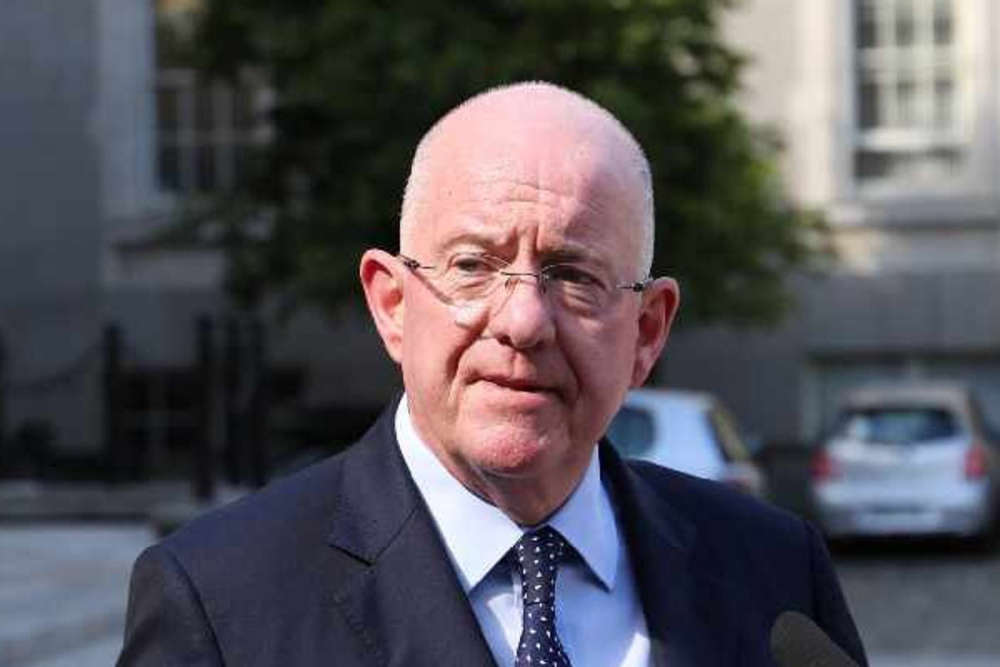 He was first elected to Dáil Éireann over 30 years ago.
A midlands TD has announced his intention not to contest the next General Election.
Laois Offaly Fine Gael TD Charlie Flanagan says "between my father Oliver J and myself that's 80 years of public service and 23 General Elections. In my view now it's time to pass the baton to a younger generation."
He was first elected to the Dáil 36 years ago.
In a speech made at the Laois Offaly Fine Gael Constituency meeting he said "during my time in Justice, I ratified the Istanbul Convention, an International Human Rights Treaty on Family Law and Domestic abuse, oversaw the publication of the landmark Report on the Commission on the Future of Policing in Ireland and introduced transformational legislation for oversight and regulation of Judges."
He says he is signaling his intentions now in order to offer his assistance, encouragement, advice and experience to those who will be contesting the next General Election.
The Mountmellick man served as Minister for Justice and Equality and Minister for Foreign Affairs and Trade and he was Minister for Children and Youth Affairs for a period in 2014.
His father, Oliver J. Flanagan, represented Laois-Offaly from 1943 to 1987 and served as Minister for Defence (1976-1977), Parliamentary Secretary to the Minister for Defence (1975-1976) and Parliamentary Secretary to the Minister for Agriculture (1954-1957).

He is a qualified solicitor, who was educated in Knockbeg College, University College Dublin (BA degree in History and Politics) and the Incorporated Law Society of Ireland.

He lives in Portlaoise with his wife Mary. He has two daughters, Olwyn and Sophie.