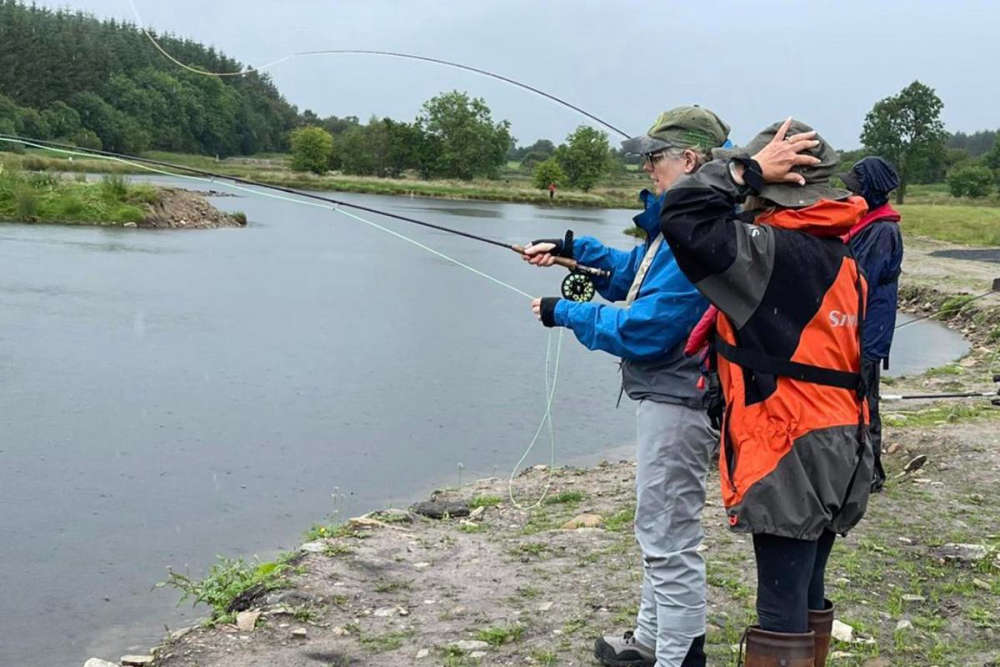 Photo Credit: Irish Ladies Fly Fishing Association Facebook
An introduction event takes place this month.
There is an opportunity for women in the midlands to be introduced to Angling.
An introduction day will take place on the 23rd September.
The event, organised by The Irish Ladies Flyfishing Association, will include an indoor introduction and four hours of casting instruction and practice outside.
The course is aimed at beginners or novice fly fishers, who are over 18.
Equipment will be provided.
No experience is necessary but booking is essential, you can book on the Irish Fly Fishing website or mail Liz Dermott at ilfa9008@gmail.com.
Anne Kerrin Chair of the Irish Ladies Flyfishing Association said:
'This is an amazing opportunity for women to learn about fly fishing. The benefits of angling have been known for a long time but it's been a well kept secret. To be outdoors with nature surrounding you, in beautiful places, really gives a boost to your inner-being. And most times it doesn't matter if you catch a fish or not. The fish is a bonus. It's also great exercise. Scrambling 5 miles up along a river bank and wading really works the inner core. I hope that this encourages women to think about trying out angling. All equipment will be provided and participants just need to wear warm clothes and to bring waterproofs.'