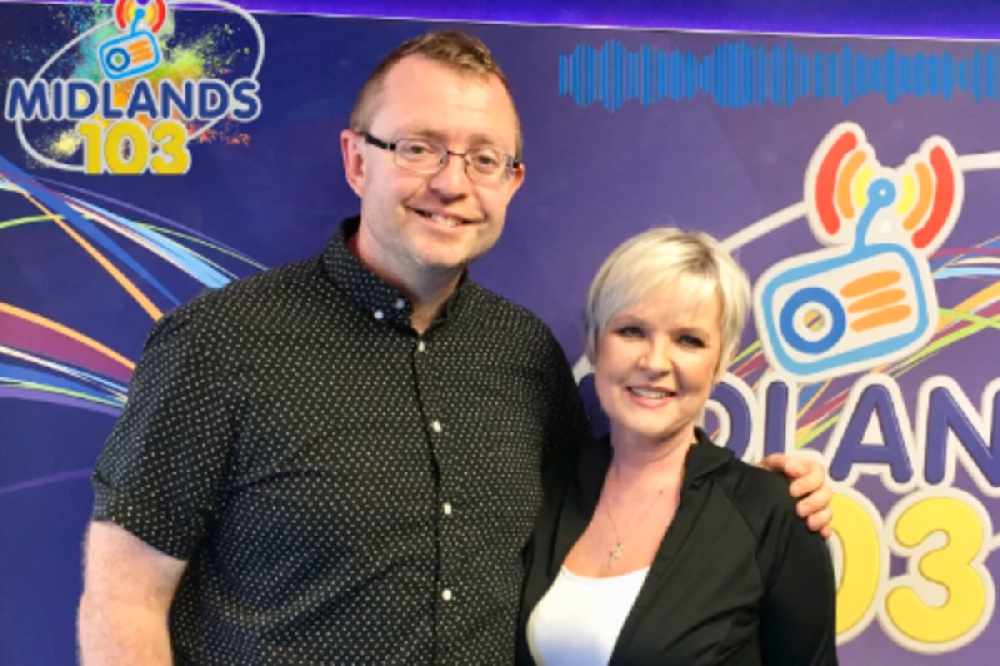 Maeve pictured with Will Faulkner following her latest interview on Midlands 103
It relates to legislation on motorists wo suffer from severe mental illness.
A midlands woman will present her driving license reform campaign to the European Commission today.
Athlone's Maeve Kelly will recommend the implementation of legislation which allows for the temporary removal of a person's drivers license if a GP classes them as suffering from severe mental illness.
Ms. Kelly, who was injured in an car crash in 2016, will speak as a member of the European Federation of Road Traffic Victims, and will address a workshop in Brussels.
She says it should be treated similarly to drink-driving: