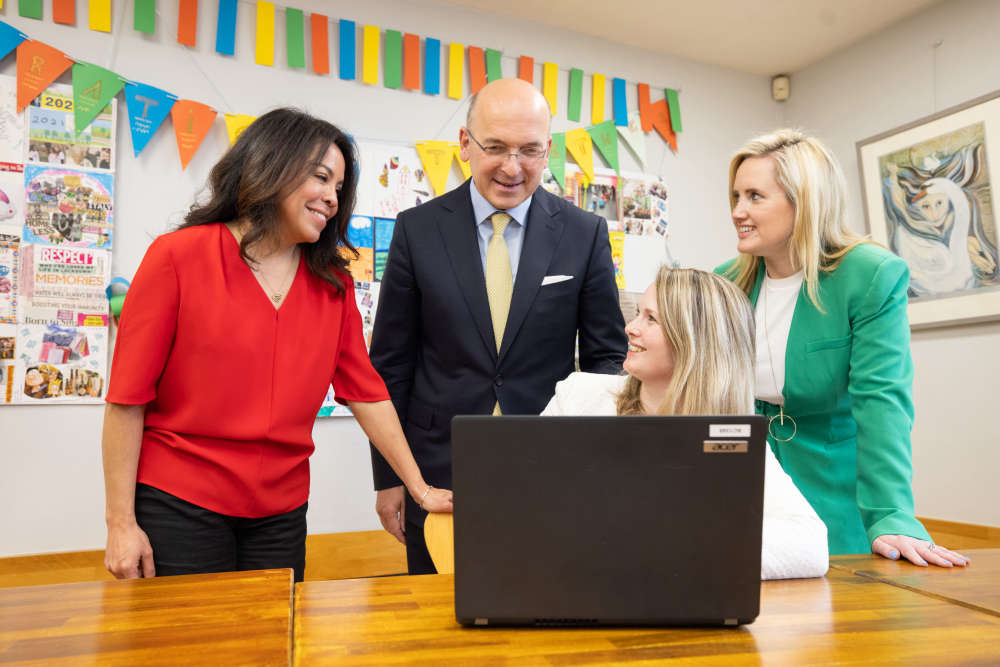 Westmeath group 'Here Come The Girls' will have a share in the funding.
Rethink Ireland, in partnership with Bank of America and the Department of Rural and Community Development via the Dormant Accounts Fund, has announced a €400,000 extension of the Mná na hÉireann – Women of Ireland Fund, to support employment opportunities for women.
The extension of the programme comes as studies show that women were disproportionately affected economically by the pandemic.
The fund was originally launched in 2019 with a three-year budget of €1.8 million. To date, the Mná na hÉireann Fund has assisted 2,148 women into education and helped 637 find sustainable employment.
The €400,000 additional investment will allow Rethink Ireland to continue working with An Cosán, the Irish Refugee Council, Equal Ireland, WorkEqual (previously Dress for Success) and Westmeath Community Development, all awardees of the 2019 fund whose community organisations directly support women.
Minister of State with special responsibility for Community Development and Charities Joe O'Brien TD said;
"Addressing the gender imbalance of the post-pandemic recovery is a crucial issue for the government, and we are pleased to be able to continue and expand this important fund in partnership with Rethink Ireland and Bank of America. Over the last three years, this fund has already had great success in supporting women through a difficult period. As we move to the next phase, the fund will help us to reach our shared goal of a more equal Ireland for women, with a more diverse and dynamic workforce."
Stephanie Walsh, Business Development Director at Rethink Ireland said;
"We are pleased to announce the extension of the fund at a crucial time for women in Ireland as the economy recovers following the pandemic. Globally, women make up under 40% of the global workforce, but suffered more than 50% of the job losses during the pandemic. That has certainly been felt in Ireland as service industries where women are disproportionately represented, like hospitality and retail, were devastated by lockdowns."
"With the help of Bank of America and the Department of Rural and Community Development, we have been able to work with fantastic community groups that directly support women to upskill, prepare for interviews, and build sustainable careers. We are delighted that with the €400,000 extension, we will now be able to continue this important work."
Heydi Foster, Chief Executive Officer of An Cosán, also welcomed the extension, stating;
"Over the past three years, the support of Rethink Ireland, Bank of America and the Department of Rural and Community Development has allowed us to build our Women's Education Programme. This two-year programme helps women from marginalised communities, and single parents in particular, to engage in personal learning and development, improving their lives and their skills and placing them on a pathway to rewarding, sustainable careers. The pandemic has hit women particularly hard, but this programme has helped so many women and their families, and we are seeing the fruits of it now. We are delighted that the fund has been extended and look forward to helping even more women reach their full potential and pursue career opportunities as the economy recovers from the pandemic."
You can get more information on the Fund and Awardee projects here.