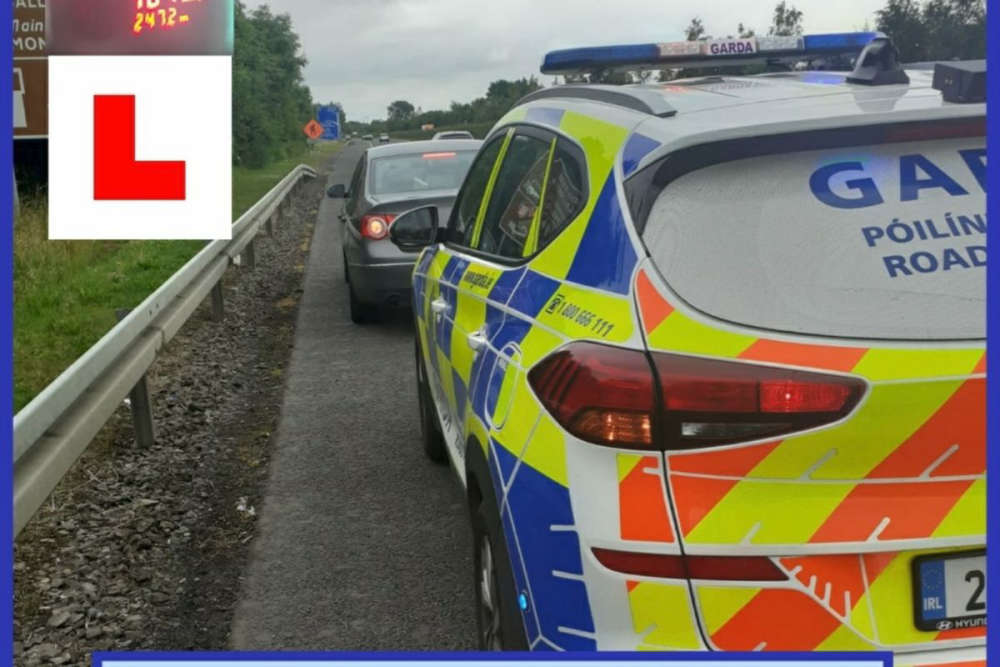 Gardaí seized the vehicle on the M7.
A motorist in Laois has been detected driving at 181kmph.
The roads policing unit stopped them on the M7 earlier today.
The driver was arrested after it was discovered the learner permit holder was unaccompanied, had no L-Plates and didn't have tax on the car.
Their vehicle was also seized.

.